Renewed efforts to save home of journalist T. Thomas Fortune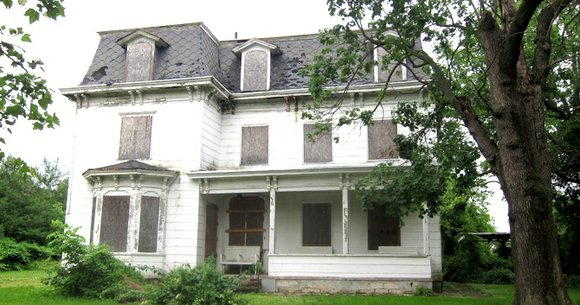 (NNPA) – The home of Timothy Thomas Fortune, a pivotal public intellectual and pioneering 19th century journalist, is in jeopardy.
Thomas Fortune, born a slave in Marianna, Fla. in 1856, was the legendary editor of the New York Age, the most influential Black newspaper in the early 20th century. Freed by the Emancipation Proclamation, he attended Howard University before making his way north. He became a confidant to the oft-at-odds Marcus J. Garvey, Booker T. Washington and W.E.B. DuBois, a testament to his foresight and persuasive powers.
The Victorian mansion in Monmouth County – located on the Westside of Red Bank, N.J. – is privately owned, boarded up, off and on the market, and widely unrecognized for its significance. This is odd, when it was listed in 1976 as a National Historic Landmark by the National Park Service, a high-level designation.
Black journalists understand the importance of history. Among renaissance men and women, pioneering journalists were the writers, poets, entrepreneurs, political activists and thinkers who shaped our progress. Ida B. Wells Barnett, Samuel Cornish, John Russwurm and Martin Delaney are just a few.
Gilda Rogers, journalist, entrepreneur and Red Bank preservationist, took up the Fortune House effort in 2007. She wrote about his commute by ferry to New York City, likely visits from civil rights giants of the day, meetings of the minds that went on there.
She has reached out to community groups, the state NAACP and members of the National Black Writers Conference. Now it seems the Westside Men's Club with tax-exempt status is stepping up to work with the effort.
Articles were written, negotiations for purchase began and faltered, nothing caught fire. Preservation New Jersey, an advocacy group, named the house to its 10 most endangered sites.
"We need to shine a media spotlight on the situation, get a news outlet to view the house with a historian, we need writers to create an agenda for it," Rogers said.
Fortune became editor of and then purchased the newspaper, which eventually became The New York Age. He employed Ida B. Wells for a time. He became leader of the Afro-American Press Association, such a forward thinker to propose this terminology near the turn of the 19th century, reasoning we were African descendants in America. He also ghostwrote speeches and even books for Booker T. Washington and authored Black and White: Land, Labor and Politics in the South in 1884. In 1923, he became editor of the Negro World, replacing the imprisoned Marcus Garvey. He would die in 1928.
"Kids walk past the house every day and they have no clue. There is nothing memorializing T. Thomas Fortune," Rogers said.
Historic preservation consultant Peter Primavera, who said he learned of the site in 1997, foresaw the possibility of demolition on a recent visit to Red Bank as the real estate market reheated and downtown development is being planned.
"I didn't have to think about it. I went home and started sending emails and making phone calls and it's all snowballed into this renewed effort," he said.