Renewed efforts to save home of journalist T. Thomas Fortune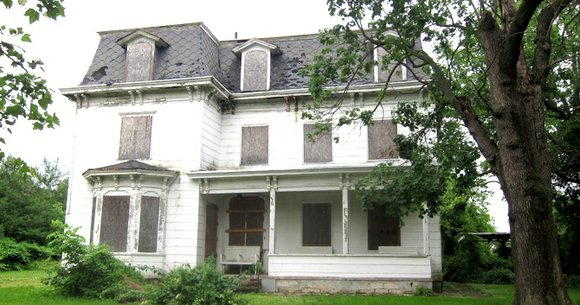 "Can you imagine being born a slave in Florida and living in a beautiful Second Empire mansion in New Jersey?" Primavera asked. "It's a remarkable American history story. I think what's left of the house could be easily restored to a sufficient level so the story could be told in an incredibly effective way."
National Association of Black Journalists founding member Claudia Polley's historic preservation work rivals her journalistic resume. A newscaster for NBC News in New York and National Public Radio, she helped the National Trust for Historic Preservation create the National Association for African American Heritage Preservation. She served on the African American Landmarks Committee of Indiana and played a pivotal role in restoring the Madam C.J. Walker Theatre in Indianapolis. NABJ conducted a group tour at the 2005 national convention.
To her, the challenge is about telling the compelling stories.
"I would think there has to be a larger picture that has the T. Thomas Fortune story, personified by his house, as the center. You have to make the story resonate with everyone who reads it, and the best way to do that is to have them think of stories and people they know of that match or fit this tale. This kind of educated struggle was taking place across the country by men and women who dared to stand and speak," she wrote in an email message.
Philadelphia journalist and Black broadcast pioneer Reginald Bryant is interred at Eden Cemetery, founded in 1902 by African Americans just outside the city. A marker was placed in April a few steps from graves of other famed "citizens of Eden," among them Jessie Redmon Fauset, poet and editor of The Crisis; William Still, father of the Underground Railroad; rights advocate Octavius Catto – and T. Thomas Fortune.
How the Fortune House will be used – as a museum, cultural or community center – is for the community to decide, according to the preservationists. But first, it has to be saved.
Find updates and "like" the campaign at Facebook.com/ThomasFortuneHouse