Criminal injustice system failed Trayvon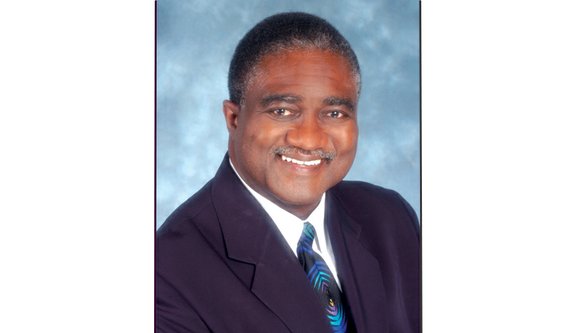 (NNPA) – Watching television Saturday night, I sat in stunned silence as the jury returned its not guilty verdict for George Zimmerman in connection with the shooting death of 17-year-old Trayvon Martin in Sanford, Fla. Then, I was jolted by a comment made by Prosecutor Bernie de la Rionda: "… We live in a great country that has a great criminal justice system. It is not perfect but it is the best in the world and we respect the jury's verdict."
In what country does de la Rionda live?
Surely, he couldn't be referring to the United States. Granted, making the prosecutor prove his or her case against a defendant is a great idea. So is the notion of being presumed innocent until proven guilty. But when it comes to African Americans, this is by no stretch of the imagination "a great criminal justice system."
I don't say this out of any bitterness over the failure of the jurors to convict Zimmerman for murdering Martin. Yes, I thought Zimmerman was guilty of murder or, at the least, manslaughter. But as much as it pains me, I must also acknowledge that the state of Florida did a poor job prosecuting Zimmerman.
Martin's death is a cold reminder that the Black homicide rate is more than six times that of Whites. According to 2010 FBI statistics analyzed by the Violence Policy Center, the homicide rate for Black victims was 16.32 per 100,000, compared to a rate of 2.66 per 100,000 for Whites.
For Black women, the rate was 4.28 per 100,000, compared to 1.48 per 100,000 for White females. And African American men were homicide victims at a rate of 29.50 per 100,000, compared to 7.08 per 100,000 for White males.
"America faces a continuing epidemic of homicide among young black males," according to the introduction to a Violence Policy Center report titled, "Black Homicide in the United States: An Analysis of 2010 Homicide Data." The report, published in January, continued, "The devastation homicide inflicts on black teens and adults is a national crisis, yet it is all too often ignored outside of affected communities."
And what happens when criminal cases move through America's "great criminal justice system?"
Richard Pryor used to joke that criminal justice in the U.S. means "just us." Although the comedian usually evoked a laugh – unlike Zimmerman lawyer's knock-knock joke – this is no laughing matter.
American Progress, the Washington, D.C.-based think tank, collected some interesting statistics and published an article titled, The Top 10 Most Startling Facts About People of Color and Criminal Justice in the United States.
Among the facts:
• People of color make up about 30 percent of the U.S. population, but 60 percent of those imprisoned.
• Once convicted, Black offenders receive sentences that are 10 percent longer than White offenders for the same crimes. In addition, Blacks are 21 percent more likely to receive mandatory-minimum sentences than White defendants and 20 percent more likely to be sentenced to prison.
• Although African Americans comprise 14 percent of regular drug users, they are 37 percent of those arrested for drug offenses.