Gala
to provide funds for education, training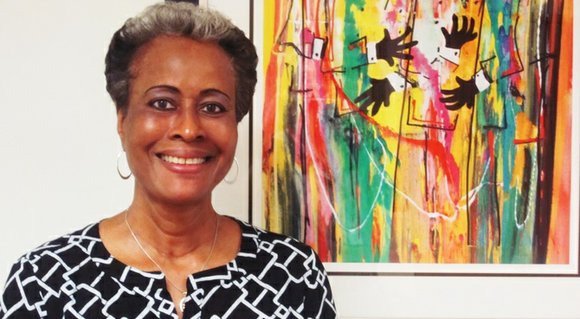 The Dallas Examiner


They sent a homeless veteran back to school, then taught a senior citizen how to use a computer for the first time, and showed a high school dropout how to manage her money. They are, the Urban League of Greater Dallas. The organization's mission is to make reaching such goals realistic possibility.


Dr. Beverly Mitchell-Brooks, president and CEO of the ULGD, said that for the past 47 years the organization has offered assistance to the citizens of Dallas through various programs, as well as public and private ventures thanks to the original founders from the community. 


"This was during the turbulent 60s. We were brought online to make sure people were ready to take advantage of the opportunities," she said. "So the league has always provided those opportunities and resources in employment, in housing, in education, and in health that enable people to achieve their goals."


The programs offered are always free of charge. With the recent rough spots in the economy, however, Mitchell-Brooks said fundraising is critical to keep the opportunities going. 


"Forty-seven years later, we are still doing that wraparound service – because now, in these times, it's needed more than ever," she remarked as she discussed an online funding effort that keeps the programs running. "We have the Sustaining Campaign. That's the $260,000 that we're trying to reach in 60 days."
Some of that money will also come from the annual fundraising gala that will take place on Aug. 24. Showcasing the theme "Investing in Our Community," the event will honor community volunteer Barbara Steele by awarding her the Whitney M. Young Jr. Humanitarian Award. The Motown group The Emotions will provide the evening's entertainment.

Although they make for an entertaining black tie optional evening, events like the gala are important, Mitchell-Brooks said, because they lead to the potential of lives to be changed.
"Your major companies are going to need certified people who are work-ready," she stated as she explained that the Urban League offers community members the opportunity to prepare for those positions. Mitchell-Brooks further expounded that graduates of the GDUL programs are not only certified and available to work, but they also learn about handling finances once they have a job "[so] that they know what to do with their money when they make it."
Louis Blasé –a 60-year-old Vietnam Veteran who came to Texas after being displaced by Hurricane Katrina – is one of those individuals whose life was changed by the League.

Eventually ending up in Dallas - dealing with injuries from his military service, struggling with post-traumatic stress disorder, and a felony conviction on his record – he spent some time homeless, living outside behind his daughter's house.
"I had nothing prior to '09 and nothing after '09," he remarked, "The Housing Authority decided that I didn't deserve to have a decent place to live. And you got me living on $1,000 a month."
However, after enrolling in the Supportive Services for Veteran Families program offered by the ULGD, life changed for Blasé. He now lives in his own apartment and is going to college for audio engineering.