The George Zimmermans always get away with murder
NOKOA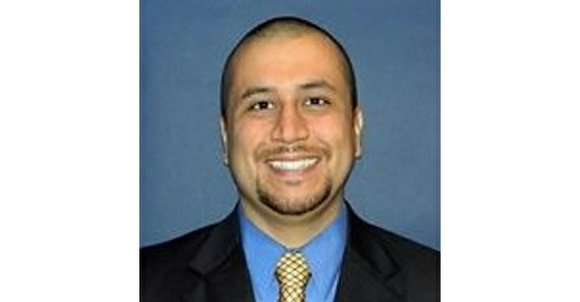 – NEWS ANALYSIS –
(NNPA) – "Knock, knock, who's there? George Zimmerman. George Zimmerman who? Congratulations [your skin is White] you're on the jury." That joke was the opening remark of Atty. Don West as he addressed the jury of six Florida White women at the opening of the trial of Zimmerman. The defendant was on trial in Sanford, Fla., for the Feb. 6, 2012, shooting death of 17-year-old Trayvon Martin.
West's joke fell flat, but his message must have resonated with the jurors who found his defense more compelling than the lukewarm prosecution. West had reason to be overly confident. He understood that it was highly unlikely that an all-White Southern jury would find a part-White man guilty of killing a Black child if the killer claimed self-defense.
The fact that Zimmerman racially profiled Martin, followed him when police said not to do so, and shot the unarmed teenager was of little consequence to the jury. They rendered a 21st century Dred Scott decision reminding the world that "a Black man has no rights that a White man is bound to respect," in America. Those were precisely the words uttered by Chief Justice Roger B. Taney in the 1854 Dred Scott decision of the U.S. Supreme Court that held that although Scott had lived as a free man in the North he was obligated to be returned to enslavement in the South. Constitutional guarantees available to Americans from Europe were not applicable to Americans from Africa.
The killing of Martin and the acquittal of Zimmerman are not aberrations in America; both outcomes could have been anticipated. We live in a sick society ruled by leaders unwilling to address our ugly past and incapable of admitting that our present cultural mindset is as misguided as our past. There will be more Martins, who face most of the future Zimmermans, many on police forces. It has been open season on Black males whose skin color presents a threat to a society that loves to put artificial colors in its food and on its people.
I'm old enough to remember hearing when "if you are White, you are all right; if you are Brown, stick around; if you are Yellow, you're mellow; but, if you're Black, stay back." That mentality may have been muted, but it certainly has not been silenced. Racism is as viral today as it was on June 11, 1963, when Alabama Gov. George C. Wallace tried to block entrance of the University of Alabama in Tuscaloosa to prevent the enrollment of two African American students.
On Friday, Fruitvale Station opens nationwide in movie theaters. The movie is about the 2009 New Year's Day shooting death of Oscar Grant by Bay Area Rapid Transit Officer Johannes Mehserle. Grant, 22, and a Latino passenger on a Bay-area train got into an altercation. At the Fruitvale Station stop, the men exited the train fighting and were apprehended by Bay Area transit officers. When Mesherle and a partner took Grant to the ground, the young man struggled and Mesherle pulled his revolver and shot the young father in the back. Mesherle told the court he thought he was reaching for his taser.