A place of renewed hope, exoneration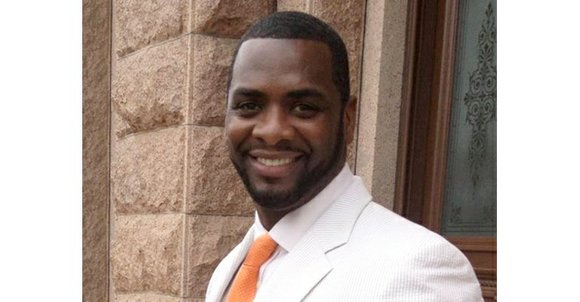 The Dallas Examiner
Inside the Club 300 Private Lanes suite at Bowlmor in Addison, four men bore a distinction that separated them from the rest of the crowd attending a House of Renewed Hope fundraiser. Each of those four men was exonerated of crimes they did not commit. Each one had been behind bars for a decade or two.
The men represented nearly a century of lost time. The HRH, a non-profit organization dedicated to investigating claims of innocence from inmates of the Texas Department of Corrections, held its second annual fundraiser, themed "Strike Out Wrongful Convictions," July 9. The organization also educates the public about wrongful convictions and seeks legislative reforms in Austin to prevent further wrongful convictions. The four exonerees were in attendance to tell their stories.
Christopher Scott, HRH founder and president, was one of those men. He was convicted of capital murder in 1997 and sentenced to life in prison. After serving almost 13 years, Scott was proven to be "actually innocent" and exonerated in 2009. His experience moved him to establish the organization.
"A lot of us had lives," he said, discussing the 24 men exonerated in Dallas County since 2001 listed on the Innocence Project website. "Look at me; I was working, raising two kids, living with my girlfriend. A lot of these guys had jobs, had families, raising their kids. And just to be, you know, snatched off the street like that, it wasn't right."
There are currently 200 open cases in the Dallas County Conviction Integrity Unit, the HRH website indicated.
The event raised $49,000 from the hundreds of attendees, sponsors, donations, silent action and merchandise sales, according to HRH spokesperson Jamille Bradfield.
"This fundraising is for polygraph testing, DNA testing, and sometimes people can't afford sufficient counseling and we try to help out with that, also," Scott said.
Public defenders get a set salary to work on a defendant's behalf, he stated. This lack of financial incentive for the defendant's attorney adds to the problem of the accused getting a fair trial.
"I had a capital murder case, so $250 is not going to help him do nothing," said Scott, discussing his experience with his own public defender.
Michelle Moore, chief public defender for Burnet County, is a volunteer attorney for HRH and serves as board secretary. She started working on exonerations when she was with the Dallas County Public Defender's Office. Moore has seen the effect of financial need upon the justice system from the insider's perspective.
"There are hundreds, probably thousands, of families, that'll tell you that they no longer have the ability to afford the investigator that they initially hired," she said. "That they don't have the ability to pay for a polygraph test."
She also stated that Scott wanted to develop a non-profit that would pay for investigations and visits with prisoners as well as cover polygraphs and DNA testing where applicable.
"He knew that there were more innocent men in prison," she said.
What makes HRH unique is that it looks into non-DNA cases. These are the cases involving convictions where there is a lack of genetic evidence – the situations where a CSI-style ending to a case is impossible.