A place of renewed hope, exoneration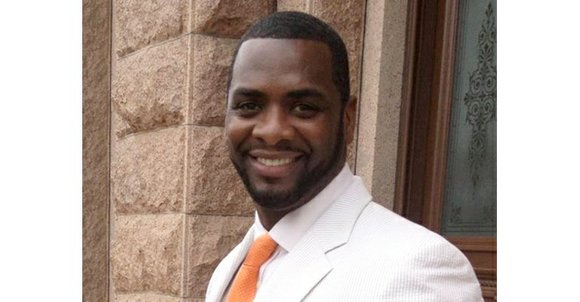 "They're more difficult cases to work," she said. "They're going to take at least a year, but probably several years."
HRH utilizes exonerated prisoners as members of their investigation team while volunteers assist and serve on the board of directors. As these are men who themselves were wrongly sent to prison, Scott says that HRH won't send a case to the D.A.'s office that doesn't merit a second look. Licensed attorneys supervise the efforts of the investigating exonerees.
Scott discussed the closeness his organization has with the office of District Attorney Craig Watkins. The D.A. has garnered attention over the years for his dedication to looking into cases where those convicted of a crime within the county may in fact be not guilty.
"We know we can't take Mr. Watkins any kind of case," he said. "It has to be a case that we have a lot of 'feel' about."
"These guys have the best … radar out there," Moore remarked. "They've all worked their own cases, as well as other prisoners' in TDC, so they have the ability to tell a really good case from a really bad case."
Steven Phillips, released after serving 25 years for a wrongful conviction, talked about how court used to be for the accused.
"Back in the day, jury members came in there and they already knew that they had the right guy because the district attorney's office said so," he recalled. "We've come a long way. I think part of that is just public awareness."
He described how his own family has changed their thinking after travelling the exhausting road to exoneration.
"My dad, staunch Republican, conservative, 'there's no innocent people in prison' ... Well, he had an epiphany," Phillips said. "He's still Republican in regards to business, or whatever, but he knows there's another side to the story."
He added that many of the exonerees knew one another from serving time together.
"The first [D.A.] we had was Henry Wade," Scott noted. "He did 36 years. You see what happened."
Fundraisers like the Bowlmor event allow HRH to continue their work. Part of investigating wrongful conviction cases is finding new evidence. Without that, HRH will close such cases, which can be troubling.
"You'll know in your heart that somebody is completely innocent," Moore said, "But you can't prove 'em."
When such a situation occurs, she noted that it can be emotional for the exonerees working that case.
"It's very, very difficult for these guys," Scott stated, declaring that their fight for justice goes on. "This night is important because it brings a lot of people together that actually helped me get out of prison, We're doing a good thing, about starting our own non-profit organization. Going back to the prison, seeking out guys saying that they're actually innocent while they're in prison, trying to work on their cases."
More information can be found at http://www.houseofrenewedhope.org and http://www.innocenceproject.org.