DISD Cleans House
Dallas ISD Board of Trustees passes vote to dismiss two principals, 444 teachers
Diane Xavier | 6/3/2013, 10:05 a.m. | Updated on 6/4/2013, 1 a.m.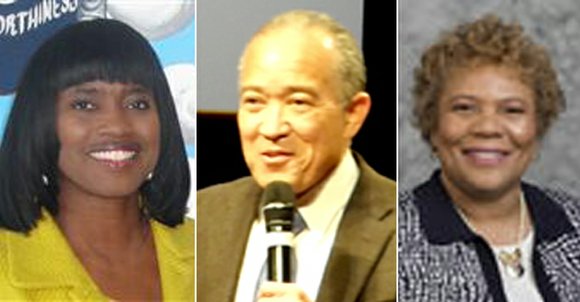 The Dallas Examiner
With summer just around the corner and schools getting ready for the break, the drama has started rising again for employees in the Dallas Independent School District. Many will be looking for new jobs instead of enjoying their summer vacations.
That's because the Dallas ISD School Board of Trustees approved a plan to dismiss two high school principals and 444 teachers at its Thursday meeting, with a vote of seven to two. Trustees Carla Ranger and Bernadette Nutall voted against the measure.
The reform was part of a plan by Superintendent Mike Miles to "non-renew" the contracts of several principals and clean house as part of the new principal evaluation system which requires principals to meet certain standards or be let go.
Madison High School Principal Marian Willard and Roosevelt High School Principal Leicha Shaver were the ones let go while 40 other principals were either demoted or resigned.
"There is no better time for change to take place," Miles said. "As the end of the school year approaches, it makes sense to reorganize now so that there is as much time as possible to focus on improving the quality of instruction, raising student achievement and supporting the culture and climate of each school in Dallas ISD."
Miles, who was hired last summer, said his goal is to improve student achievement and that he was concerned about students' test scores.
Miles stated in the March school board meeting: "There are many good things happening in Dallas ISD, things that we can all be proud of and are proud of, but it is a sad fact that we have many, many kids not getting the best education possible. We have achievement in some schools that is woefully under the level of education that our students need to have: a college- and career-ready education. As a community, we must ask ourselves – is it okay? Is it okay if a school has several hundred students take the Advanced Placement test and only a handful of kids pass with a 3 or higher? Is it okay if our ACT rate in some schools is an average of 15, when the district average is 17, the state average is 20, and the national average 21? Is it okay that we have an unacceptable number of students dropping out of school? Is it okay that in many, many communities there seems to be, at least in some cases, a cradle-to-prison pipeline based on geography?
"I think most people in our community would say, 'That's not okay.' So, what should we do to make sure that we don't have similar statistics 10 years from now in Dallas ISD? What we should do is something we have known for many, many years. A recent report from the U.S. Department of Education Equity and Excellence Commission didn't tell us anything we didn't already know. We need an effective teacher in front of every child. And while we have lots and lots – the overwhelming majority of our 9,800 teachers – doing a great job every day, we don't have an effective teacher in front of every child. Every child means all. The Equity and Excellence Commission report also said we have to have an effective principal in our schools. And yes, while we have the overwhelming majority of our principals doing a great job for our kids, we don't have 223 great principals. All means all."