DISD Cleans House
Dallas ISD Board of Trustees passes vote to dismiss two principals, 444 teachers
Diane Xavier | 6/3/2013, 10:05 a.m. | Updated on 6/4/2013, 1 a.m.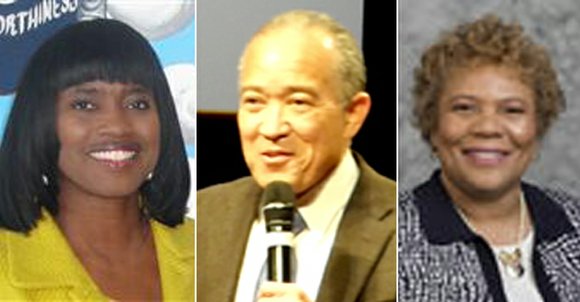 Many parents, community leaders and teachers packed the school board meeting in May and showed their disapproval of Miles' plans to make sweeping changes.
Carlos Sherman, a parent of a student who attends James Madison High School, said he is proud of the work Willard has done and doesn't understand why she is being let go.
"When Mrs.Willard arrived in 2006, Madison was a low-performing school at stage 3 and on the way of being closed," Sherman said. "Since her arrival, reading, math and science achievement have climbed steadily and 298 students from 2007 to 2012 are currently enrolled in college. The national student data clearing house reports that 64 percent of Madison students are enrolled in college with one the highest graduating rates and lowest dropout rates in the district. Madison is opening the door for many students to attend college. What is happening at Madison should be commended and duplicated, not criticized or disrupted. What Marian Willard has done and continues to do represents exceptional and effective leadership of students."
He said Miles never gave anyone a chance.
"He came in not giving a chance to principals, not showing any consideration to those who have been in the trenches here for 20 or 30 years that know the district and that have dealt with many things," Sherman said. "There are many things to consider than just the numbers and the evaluations which to me are totally unfair. You implemented it in January and now you are asking for people to be thrown out. You just can't totally overturn a district in a minute and expect results to go up."
Several teachers were frustrated at the changes taking place, including Pearl C. Anderson Middle Learning Center teacher Nethrial Jordan.
She spoke to the school board Thursday night about the closing of the school and how she had to sign a non-renewal form at Anderson to end her career.
"I am very angry," Jordan said. "I don't have a job. I am a teacher and have taught for 39 years. I've been at Pearl C. Anderson for 14 years. They are closing our school that is 75 years old and are taking our students but not any of the teachers. The district is so disorganized and it has been for a long time. I've been teaching on and off in the district for 39 years and the district used to take care of us a long time ago."
Jordan said the past five superintendents have their own agendas instead of focusing on students.
"Everything they want to do, they want to do for themselves and they are doing nothing for the kids," Jordan said. "And in certain areas like South Dallas, it's like we don't exist, yet we are competitive when we go to scholastic programs. There are some outstanding teachers in South Dallas, so it's going to be their loss. In 39 years, I know exactly what to do, it's going to be their loss."
Despite several critics, a few people showed their support for Miles, including grandparent Beatrice Martinez.