First African American fire chief transforms DFW Airport training facility
Chelsea Jones | 6/3/2013, 9:57 a.m. | Updated on 6/3/2013, 11:12 a.m.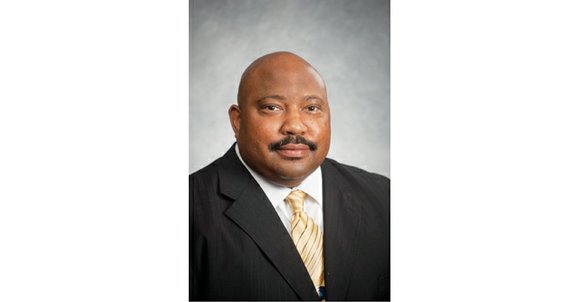 The Dallas Examiner
Since his childhood days in Amityville, N.Y., Brian McKinney, DFW International Airport's first African American fire chief, has had a passion for firefighting.
"Growing up there was a volunteer fire department right down the street from me. Every day I heard the alarms go off. I was always intrigued by what the firefighters did and the equipment they had. As I grew up into my high school years, I used to go down there and visit," McKinney said.
McKinney completed high school and went to Louisiana State University, where he majored in criminal justice. After graduation, he headed to Dallas and started working as a credit card fraud investigator with Neiman Marcus. He soon became a public safety officer.
"I saw an advertisement at DFW Airport that combined both policing and firefighting in the Department of Public Safety. I was intrigued by the concept that they trained you in both disciplines. So, that's what led me here to DFW Airport," McKinney said.
As a public safety officer, he was state-certified as a police officer and firefighter. He was also a certified emergency care attendant. His responsibilities included patrolling terminals in the anti-air piracy division, directing traffic, responding to accidents, and conducting investigations.
If there was a fire emergency, McKinney would drive his squad car to the scene, put on his firefighting gear, and help in fighting the fire. A few years later, he was assigned to the fire-crash-rescue unit and became a fire truck operator.
His greatest challenge was responding to Delta Air Lines Flight 1141, which crashed upon takeoff, killing 14 passengers and injuring 76 others, on Aug. 31, 1988.
"I had to actually remove the deceased from the aircraft," McKinney said.
Through persistent training, McKinney climbed up the career ladder, becoming fire chief in 2007. He took management and leadership classes, became a hazardous materials coordinator, and graduated from the National Fire Academy's Executive Fire Officer Program. He credits his success to challenging himself to overcome obstacles and staying focused on things that were within his control.
As the new man in charge, McKinney worked to increase morale among personnel and urged firefighters to operate at a level of excellence.
"We always had a good reputation because of the disasters we've responded to. But I think we started to believe we were as great as people told us. One of my challenges was to get us back to reality and realize that we could be so much greater, so much better, if we worked with each other instead of against each other," McKinney said.
In addition, he oversaw the implementation of programs that enhanced fire services, as well as the department's shift from cross-training, to hiring just police officers and firefighters.
Perhaps McKinney's biggest achievement has been his supervision of the $29 million renovation of the DFW Fire Training Research Center, which was unveiled in March.
"It is one of the most advanced fire training systems in the world. There's nothing else like it," McKinney said.