SolJazz Festival returns to South Dallas County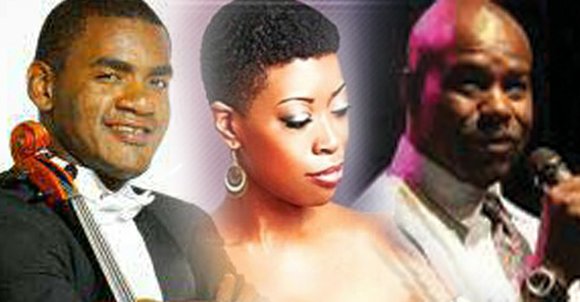 The Dallas Examiner
Making a return appearance after last year's success, the SolJazz Festival returns to Southern Dallas County in June. The festival will feature different events almost every day for two weeks straight.
Throughout the days of the festival there will be live music, art and poetry, a golf tournament benefitting the military, movies, comedy and more.
Meredith Capleton, creator of the event, notes that the SolJazz Festival is "Focused on family, music, community, food and health," and is all about having a good time.
The highlight of the festival will be SolJazz Saturday on June 15. A music concert featuring all-star local talent including Joe McBride, Cherrelle, Catie Waters and Rick Rigsby will take place at Skyline Ranch in Dallas.
Swimming, dance contests and a car show will be just some of the many events of the day. The fest will conclude June 16 with the SolJazz Rejoice Brunch.
The festival is a positive event that has something for the entire community, Capleton expressed. She mentioned that the scheduled Monday Movie Marathon will be a lot of fun but the Walk for Diabetes Prevention will also help serve the well-being of citizens in Southern Dallas.
"Each event is like its own event," she stated. "We're just trying to roll out the red carpet for the city and get this going, and keep this going for years to come."
Folks who are interested in the events can check out the Internet radio show, SolJazzy Hours on Tuesdays from 1 p.m. to 3 p.m. on the Fishbowl Network.
"Every Friday we do events at Bellagio [in] downtown Dallas. South Beach Bar Lounge is coming up," Capleton added. "Then, Saturdays we're at Sam's Club on Wheatland and we have a big party at the Sam's Club parking lot every Saturday for the next two weeks."
Bringing something special to a hometown audience is what it's all about, she explained.
"This is for us, by us. It's all Dallas, not promoters coming from out of town. We're from Dallas, the people who organize this festival, we're natives of Dallas, we're born here. We're not trying to do the one-and-done, and take up the money, and get out of town," she added. "This is actually our hometown."
That is why the festival encompasses so much over such a large timeframe.
"So just in case someone can't make one event, or two or three, at least they can make something," she explained. "We want to just make sure that people know this is 'our' event, it's a hometown event. And get tourism dollars to come to our market as well instead of always going elsewhere."
SolJazz is a chance to show both the community and out-of-towners what Dallas really has to offer, Capleton insisted.
"We have so many amenities, ourselves … We have so much. Rich with land, for one." Capleton then added with a laugh, "And we have all the food anybody could ever ask for."
Tickets are on sale now and discounts are available for members of the military, senior citizens and church groups. More information can be found at http://www.soljazzfest.com.