One-on-one with Michael Williams
Aimani Evans | 6/4/2013, 1:15 a.m. | Updated on 6/4/2013, 1:15 a.m.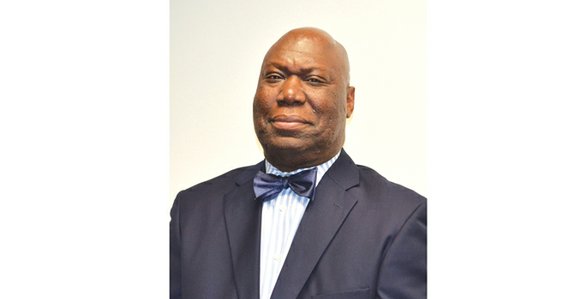 The Dallas Examiner
Texas Education Agency Commissioner Michael Williams, a Tea Party favorite and self-professed "constitutional conservative," says that in his nine months at the helm of one of the state's most important bureaucracies, he has taken pains to establish a spirit of concord and not ideological gunslinging.
"I can't say that it has changed my thoughts about education," said Williams about his new job. "I still believe that parents are the first teachers of their youngsters. I think we also have to, obviously, recognize that we have a responsibility to put great instructors in front of every youngster in every classroom. Those things haven't really changed. The job has been less about philosophical thinking about education and a whole lot more about processes."
Williams considers his mandate to take swift and decisive action on underperforming school districts to be one of the biggest challenges he faces as commissioner. This has included installing a new board of managers at the scandal-plagued El Paso ISD, making a decision regarding the closure of struggling Premont ISD, and what he calls the "very tough" decision to close New Forest ISD and authorize its annexation by Houston ISD.
"You've got a category of actions I've had to make regarding schools or school districts that were underperforming and had been doing so for a period of time," Williams said.
Williams has also had to navigate TEA through a changing tide of opinion regarding the state's heavy reliance on standardized testing in the name of "accountability." Last week, lawmakers agreed to roll back high-stakes tests for high school students, reducing the number of end-of-course tests students must pass to graduate down to five, from the current 15. The bill was sponsored by a Republican, Senate Education Committee Chair Dan Patrick of Houston.
"There's a whole other body of issues that we've had to deal with that relates to the state's assessment, testing and accountability system," Williams said. "And so, in part we've been developing the system; then, when the Legislature convened it became important to have a conversation about, 'What is the body of knowledge that we want youngsters to be able to master in order to have a 21st century-quality lifestyle?' And of course, part of that issue has been, 'And how many tests should they take?'"
El Paso ISD was recently rocked by a widespread cheating scandal, a situation that graphically illustrates the extreme side of the state's high-stakes testing culture. As reported in a series of stories by the El Paso Times, under Superintendent Lorenzo Garcia, the district employed several devices to skirt state accountability measures, including improperly promoting students to higher grade levels and awarding unearned credits to increase graduation rates.
In addition, there was a practice of pushing out limited-English-proficient students and others struggling academically as a way to improve scores on those accountability measures. García was given a 3-year federal prison sentence for his role in the scandal and for directing a $450,000 contract to a mistress.
The EISD affair also tested Williams' leadership skills. As part of the fallout from the scandal, Williams oversaw the replacement of the elected EISD trustees with an appointed Board of Managers. The new board's primary objectives are to select a new superintendent and, above all, to restore public trust.