Single moms do it all ... alone
Maya Rhodan | 6/7/2013, 12:17 p.m.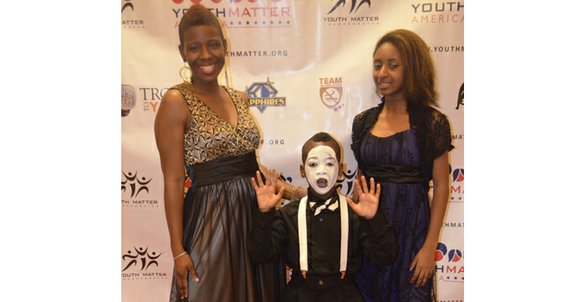 "[After her father left] we had to survive," Jackson said. "He wasn't providing, he made it clear he wasn't going to, so I had to."
Jackson considers herself blessed to be in a position where she can easily provide for her daughter; she does not receive child support from her ex-husband. However, she worries that because her father isn't around, her daughter will not know what a healthy relationship looks like, as she grows older.
"A part of her is still in a fairytale world," Jackson said. "She's seen a lot of her friends with a mom and a dad and she wants that."
"I try to do all I can to keep positive male role models in my daughter's life," Jackson added. "We've lost a lot of our wholesome values as a society. I understand that it's a different day and you have to be able to adapt and be fluid, but we have to keep those core values that African American families were raised with."
JayVon Muhammad, a midwife based in the Bay Area of California, agrees.
"There is a decline of relationships and parental structures," Muhammad, 41, said. "Women are having to do everything and become everything instead of making better decisions from the beginning."
Muhammad has become a crusader against what she calls the "baby-mama epidemic," which she said is destroying the Black community.
"I think that we have to recognize that what is happening to us and our families is not normal," Muhammad said. "It's not okay for a community to have 70 percent of their [babies] born to single mothers"
Muhammad had her first daughter at 17 to a man she said was a "drug dealer and a hustler," the type of man she considered normal growing up in a low-income, Black community of San Francisco.
She called the relationship she had with her baby's father "dysfunctional," and said she found herself, "willing to compromise my own happiness to make sure he was all right." But she wasn't all right as she struggled to raise their child while he spent his time in and out of jail.
When her daughter was 4 years old, however, her life changed for the better when she married her current husband.
"The contrast was huge," Muhammad said. "I went from having to do it all to having help."
Muhammad speaks out against "baby-mamas" not because she's critical of the situation, but because she wants women, especially African American women, to want more for themselves and their families.
"Most women say they want love, they want a family where a man supports them but they can't succumb to the feeling because they have to do it all," said Muhammad, the founder of Sista Girl Midwifery.
"We have to start admitting that we don't want to raise children on our own, that we deserve to have the option to stay at home so our children are safe," Muhammad said. "If we don't start taking the stance that's least accepted but is best for our children, we're going to die."
Kia Smith, 31, a single mom in Atlanta, said that although her situation isn't ideal, when you consider the stability she and her 13-year-old son have, the positives outweigh any negatives.
"You can look at us on the outside and think it's bad," said Smith who had her son at 17, but graduated from Spelman College within four years. "But when you look at our lives, everything we've been able to do, can you really say that it's negative?"
Huff agreed.
"Being a mom is the best thing that's ever happened to me," Huff said. "It's not always perfect. I definitely have moments of feeling overwhelmed, but when I wake up and my children are on the side of me I realize I am so blessed."