Reunited returns to the big screen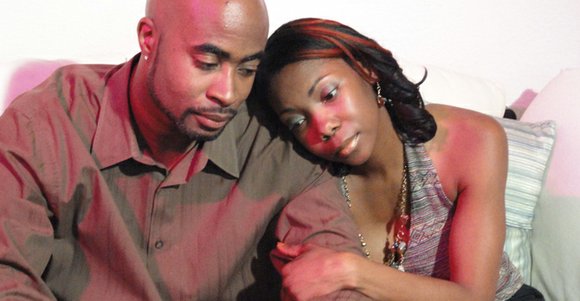 The Dallas Examiner
Relationships can be one of the most complicated aspects of human life. As part of the puzzle that makes up a human, dating can have several intricate pieces in and of itself.
In Reunited, a film written and produced locally by Priscilla Adams Walker, shadows of the past have the star Angela hiding behind the pages of a good book and away from the dating game. That is, until she is reunited with an old high school crush. As their relationship begins to heat up, she reveals to him that she is HIV-positive – knowing that this could mean the end of their relationship. But then again, it could be the beginning of a new chapter in her life.
In 2011, The Dallas Examiner printed a review on the film. The article stated that one of the most memorable scenes is when Angela was talking to a friend who refused to let her back into his home after being informed of Angela's HIV status. During her heart-to-heart discussion with him, she explains that HIV is a medical condition, not a life sentence.
"Through Angel's story, the audience is forced to step into the shoes of a HIV-positive person and see how isolating life can be. Friends who once welcomed her into their home are scared for her to touch their towels or drink from their cups. Through the film, viewers slowly realize how misleading such fears can be. HIV can only be spread through blood or sexual exchanges. Reunited also highlights the fact for many infected people, life goes on," the review stated.
Film locations included several areas around Dallas. Walker also used many local artists and crew on her project.
Since its début, the drama-packed film has won an Award of Merit from Indie Fest, Award of Excellence from the Accolades, Best New Film from PVIFF Atlanta and was officially selected to feature during the Dallas Black Film Festival.
This summer, the film is expected to be distributed on Walmart and Amazon's website, as well as Pay Per View and On Demand.
On Sunday, the film will screen one more time at the Studio Movie Grill, located at 13933 N. Central Expressway. Proceeds from the screening will benefit the Afiya Center, a women's empowerment center that focuses on HIV education and prevention.
Tickets can be purchased online at http://www.reunitedsmg62013.eventbrite.com or http://reunitedthemovie.com. The website also has a link to the trailer.