Saving the American dream
QIANA JONES | 6/17/2013, 7:43 a.m.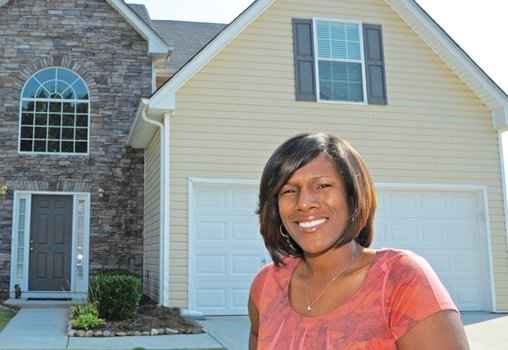 The Dallas Examiner
The Neighborhood Assistance Corporation of America will host a free homeowner and homebuyer event Thursday through Monday from 8 a.m. until 6 p.m. at the Ft. Worth Convention Center, located at 1201 Houston St. The purpose for the event is to provide face-to-face counseling and affordable solutions for both homebuyers and homeowners. Hundreds of NACA counselors and bank representatives will be present to help owners with an unaffordable mortgage retain their property through loan modification and also assist first-time buyers in obtaining homeownership. For those planning to attend, please bring the following documents for both borrower and co-borrower: last four weeks pay stubs, last three months bank statements for all accounts, last two years W-2s, last two years federal income tax returns, most recent credit card and other loan statements, and a picture ID.
While staying well below the national average, Texas still ranks high as the fourth state in the nation when it comes to completed foreclosures. As of March, Dallas area foreclosures reached a rate of 1.26 percent, which is much lower than the national foreclosure rate of 2.84 percent in March. Since the financial crisis began in September 2008, there have been approximately 4.4 million completed foreclosures across the country. For many, these statistics make the dream of homeownership either a nightmare or an illusion. NACA Founder & CEO Bruce Marks hopes, through the efforts of NACA, people in the Dallas/Fort Worth and the surrounding areas can hang onto their homes and again realize the dream of homeownership.
NACA has been named the nation's largest and most effective HUD-certified homeownership organization, helping homeowners save between $500 and $1,000 a month on their mortgage payments. Many of which receive a rate reduction as low as 2 percent. Many new homebuyers also qualify for NACA's America's Best Mortgage Program which allows NACA members to purchase or refinance homes with a fixed rate mortgage, no down payment, no closing costs, and no points or fees. Consumers don't need perfect credit to qualify and the interest rates are below market. NACA has partnered with many major lenders in order to offer their services.
The NACA organization strives to achieve two missions which are: To extend the reach of affordable lending and homeownership to every working person, and to combat discrimination and exploitation of working people by lenders and financial institutions. One of the ways they achieve their goals is through one of their nationwide tours bringing lenders and financial institutions face-to-face with families.