Sticking to tradition: A Juneteenth celebration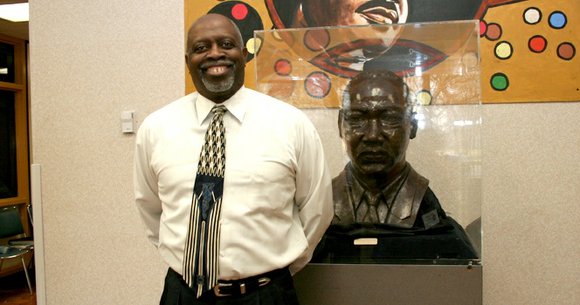 The Dallas Examiner
Visitors to this year's Juneteenth Celebration, hosted by the Martin Luther King Jr. Community Center, can expect to play games of tug-of-war, sack racing, limbo and more, on Wednesday.
"It's really going to be a picnic for the community in celebration of the Emancipation Proclamation information finally reaching Texas," said Patrick Jackson, manager of the MLK Center.
The event will commemorate June 19, 1865, when Union soldiers arrived in Galveston with news that the Civil War had ended and that the Emancipation Proclamation had set free all slaves in Confederate states. This was two-and-a-half years after the executive order went into effect.
"To me there's always been an issue of why did the state of Texas get the information so late," Jackson said.
He has invited the guest speaker, Michael Golson Sr., to speak more on the topic.
Golson, originally from Birmingham, Ala., is a retired police officer and special agent with the Bureau of Alcohol, Tobacco, Firearms and Explosives.
Golson will discuss what it means to be emancipated and what a proclamation entails. Most importantly, he will explain how the order was enforced and the real reason behind its formation.
"So many people believe the Emancipation Proclamation was all about freeing African Americans from slavery. That was one aspect of it, but at the end of the day, Abraham Lincoln's main concern was to save the Union," Golson said.
In addition, Golson will inform community members on what they must do to preserve freedom and prevent future threats of injustice.
"I will talk about what we as a community need to do within our households and touch base on some of the positive things that need to take place as far as raising our children, disciplining them, ensuring that they're educated, and ensuring that they have access to the appropriate utensils for communication," Golson said.
For the past few years, the event has attracted an average of 3,000 people each time. This year, a highlight of the event will be singing and dancing entertainment from local middle school and high school groups.
There will be information booths featuring Dallas WIC, Dallas Police Department, Dallas Public Library, Wellcare, Texas Institute of Surgery, Dallas Democratic Party, Capital One and Warning Radio. Booths are still being added. K104 and KR&B 105.7 will host live broadcasts.
Event vendors and sponsors include DART, The Dallas Examiner, Reddy Ice, The Dallas Weekly, Frito Lay, Reliant Energy, KKDA Soul 73, Dallas City Packing Inc., Verizon, Wells Fargo Bank, The Dallas Morning News, VITAS Innovative Hospice Care, TXU Energy and Starbucks.
Jackson believes visitors should attend the event in honor of our country's progress towards equality for all.
"It is my opinion that this is important because it is one of the keys that opened up the opportunity to fairness in America. It is key to understanding that opportunity is connected to the law and the relationship we have with the law," Jackson said.
The event is from noon to 5 p.m. and is free and open to the public.