Blacks more willing to make privacy concessions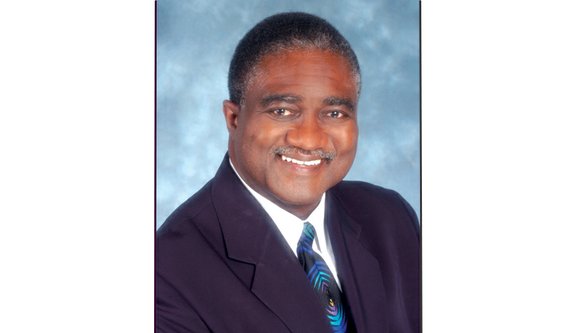 (NNPA) – Although the federal government secretly spied on Dr. Martin Luther King Jr. and other civil rights leaders in the past, Blacks are more willing than Whites to have their privacy rights invaded if it will help investigate possible terrorists.
A recent joint poll by the Pew Research Center and The Washington Post showed that a majority of Americans support the National Security Agency's tracking of telephone and Internet records of millions of Americans in an effort to make them safe from terrorists.
According to the poll, 56 percent of Americans support the NSA obtaining special court orders to track telephone calls of millions of Americans to investigate terrorism. Forty-one percent found the practice unacceptable and 2 percent were undecided.
However, on several key security issues, Blacks were more accepting of government intrusion than Whites.
For example, pollsters asked this question: What do you think is more important right now – for the federal government to investigate possible terrorist threats, even if that intrudes on personal privacy; or for the federal government not to intrude on personal privacy, even if that limits its ability to investigate possible terrorist threats?
When you drill down to the race of registered voters who were interviewed, there were significant racial differences. Of Whites polled, 60 percent said yes, the government should be able to monitor everyone's email and online activities; 36 percent objected. Among all people of color, 67 percent said yes and 30 percent said no. But among registered African American voters, 75 percent – 15 percent more than Whites – replied that such invasions were fine with them while 23 percent objected.
Respondents were also asked: As you may know, it has been reported that the National Security Agency has been getting secret court orders to track telephone call records of millions of Americans in an effort to investigate terrorism. Would you consider this access to telephone call records an acceptable or unacceptable way for the federal government to investigate terrorism?
Overall, 56 percent of Americans said the NSA action was acceptable and 41 percent said it was unacceptable. A bare majority of Whites – 53 percent – found such activity acceptable, compared to 44 percent who considered it unacceptable. Among African American voters, 62 percent found the practice acceptable and 37 percent found it unacceptable.
A similar divide appeared when respondents were asked: Do you think the U.S. government should be able to monitor everyone's email and other online activities if officials say this might prevent future terrorist attacks?
Fifty-five percent of Black voters said yes and 44 percent said no. Among Whites, the numbers were flipped. Only 42 percent said yes and 55 percent said no.
Amazingly, Blacks are more trusting of the federal government even considering its past abuses.
As I mentioned in a column last year: "From 1956 to 1971, the FBI operated a program called COINTELPRO, an acronym for Counter Intelligence Program. Initially established to spy on organizations suspected of communist ties, the program was expanded by J. Edgar Hoover to include the Southern Christian Leadership Conference, the Student Nonviolent Coordinating Committee, the National Association for the Advancement of Colored People, the Black Panther Party, the Nation of Islam, the Congress of Racial Equality, the National Lawyers Guild and other left-leaning groups.