Experts unite for healthier babies, moms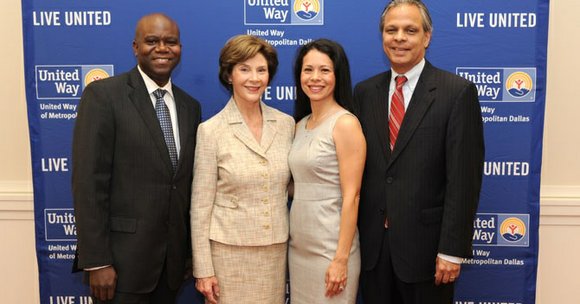 Sanchez also said women need to do everything they can to be their best physically before giving birth.
"Preventive care is so important because it is always better to prevent a preventable condition than to treat it after a health problem occurs," he said.
Another concern was the lack of resources that causes a major barrier to health care.
Melendez said these include insufficient transportation, child care for healthy children that don't need to go to the doctor, support from family members who may not think preventive health care is important, and flexibility at work to take the necessary time off.
Yet, despite the hardships people might face when trying to get access to health care, she noted that there is still support available.
"There are initiatives that bring the private sector in to support those without health care," Melendez said. "For example, many hospitals have charity programs that help individuals who don't have health insurance or Medicaid. These programs offer people a major discount on a sliding scale to help pay for health services. These charity programs are supported by major businesses such as Kimberly-Clark."
She said getting community support is critical to remaining healthy.
"We need the family and relatives of an individual to stay active in supporting one's health, which means if a mom needs transportation to get to a doctor, then the family and relatives provide that," she insisted.
Bing suggested the use of examples from other nations on how to get better health care. For example, in other nations, community workers go out into homes to do basic preventive care and get the community involved.
"There, we can see not only the challenges people face, but when you're in the home you begin to see what some of the solutions are, because you begin to see what strengths are there and what works there," he noted.
Other topics discussed included childhood obesity, the number of children not receiving vaccinations, the high number of children without health insurance, and the importance of breastfeeding.
Wraylonta Robinson, a United Way client, knows how important it is to have resources to help take care of her children. She uses the My Children's local facility in Grapevine, which is supported by United Way.
"My children receive excellent care at this facility which is a partnership with United Way," she testified. "I have four children, I am divorced and work full-time, and it was hard finding positions that offered quality healthcare and accepted the Chip Medicaid program. My Children's does accept the Chip Medicaid program and they also offer convenient scheduling and sometimes after-hours visits and they give great care."
Robinson said she is thankful for organizations that help the community.
"United Way is awesome in giving and they truly care about the kids, family and community," Robinson said.
Falk said he is proud to be involved in this cause.
"In every country I've ever been in, moms want the best for their babies," Falk said. "That is a powerful force. To better tap into that force and get them the resources they need is where United Way comes in. Many of these issues are local. Local solutions evolve to meet the needs in the community. That's where United Way plays such an important role, to make sure we're putting those resources behind the right programs to really make a difference in our community."