Tracy Randall, the man behind the Grammy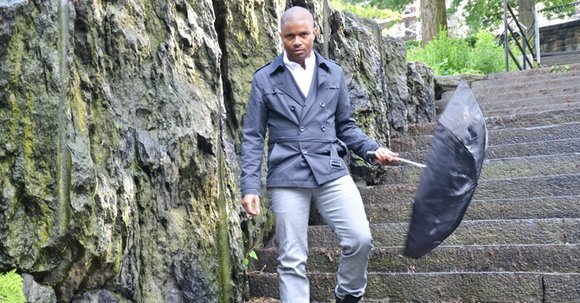 The Dallas Examiner
Tracy Randall has tackled many milestones before the age of 40. He's been an entertainment attorney, a sports agent, a producer, and is currently a Grammy-nominated songwriter.
But there are two milestones that this young entrepreneur never planned on: cancer survivor and gospel singer. Randall confessed that one led to the other.
"I'll tell you this, I knew of God, but I didn't know God," he said as he described the collision of his physical health with his spiritual health.
With his lean build, clean-cut image and horn-rimmed glasses, he's got somewhat of a nerd/mogul thing going on; nothing outwardly indicates serious illness. Yet Randall has been suffering from acute lymphocytic leukemia since 2006.
As he stood ready to take the stage at The Center City Grill in Arlington, the singer-songwriter spoke about the long road he's travelled, a road of sickness and of faith.
In February 2007, after aggressive rounds of chemo and radiation therapy, his doctors gave up and told him to go home and prepare to die. It is now in phase 3, which is terminal.
"I was ultimately saved on 96th Street and 8th Avenue in New York City, in the freezing cold, that February." Depressed, Randall walked away from the hospital intending to take the train home. But then a voice, he said, told him not to get on. So he continued to walk.
"Eventually God kept just kept working with me and working with me," he noted. "By the time I got to 96th Street the cold was gone. I couldn't feel my tears. I couldn't feel the rain. I was just in a place of peace."
That place of peace was the starting point for Randall's new life. His doctor told him he had three to six months to live. Yet, "By the grace of God," he said, six months turned into six years and the producer is now a singer.
Troubled Times, his new album, is a musical work that fits right in with his faith-walk, he said.
The title refers to his past.
"For me, the church used to be a refuge. It was a hospital where people could go and they would feel uplifted," Randle said. He believes that now they are places of condemnation and judgment.
"We're losing souls because we're they only extension of Christ that many people see as Christ. And we're arrogant, we're self-righteous, you know," he said.
"When someone's coming to you and they're broken and they're lost, and they're hurting, the last thing they want to hear is what you're doing wrong. Why don't you find one little thing they're doing right?"
His goal is to reach young men through his music.
"I really want to show people that God can be funny, God can be witty, God can be clever," he said. "It's not always serious, serious, serious, 'Thall shall not …' It's not like that all the time."
He acknowledged his past alcohol and drug use.
"I'm going to be as transparent as I need to be to reach people and show them if God can do whatever He's done for me He'll do the same for you, you just have to believe."