We can do better on guns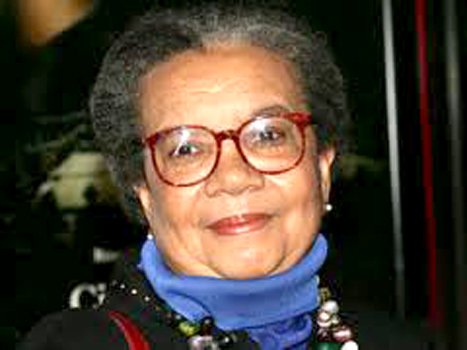 NNPA) – Guns killed more preschoolers in one year than they did law enforcement officers in the line of duty. Ask yourself if this is really what we as Americans meant by putting our children first?
American companies manufacture enough bullets each year to fire 31 rounds into every one of our citizens. How many more mass-murders will it take to get Congress to pass sensible gun regulation?
The number of children and teens killed by guns in 2010 was nearly five times the number of U.S. soldiers killed in action that year in Iraq and Afghanistan. Shouldn't our legislators be as concerned about the wars at home as they are about the wars overseas?
"Ana's love for singing was evident before she was even able to talk. In a musical family, her gift for melody, pitch, and rhythm stood out remarkably. And she never walked anywhere – her mode of transportation was dance. She danced from room to room and place to place. She danced to all the music she heard, whether in air or in her head. Ana loved her God, loved to read the Bible, and loved to sing and dance as acts of worship." These are the words 6-year-old Ana Grace Marquez-Greene's parents released in a statement after she was killed by gun violence Dec. 14, 2012, in the massacre at Sandy Hook Elementary School. Ana's father and mother are co-founders of the Sandy Hook Promise and have been standing up and speaking out for common sense gun safety laws ever since. Despite their courage and the courage of the 25 other families who lost children and loved ones that horrendous day, Congress has done nothing to protect children instead of guns. Nothing.
We can do better. We must do better.
Seven children and teens are killed by guns every day in America and a child or teen is injured by a gun almost every half-hour. Every three days guns kill more than 20 children and teens, enough to fill a school classroom. We have likely had the equivalent of 67 Newtowns in the numbers of child deaths since Dec. 14, 2012. On Jan. 29, a 15-year-old honor roll student chosen to march in President Obama's Inauguration parade was taking shelter from the rain under a canopy in a public park with a group of friends from school when she was shot and killed by a gun less than a mile from the president's Chicago home. Hadiya Pendleton's courageous mother and father have spoken out and come to Congress to ask them to protect children, not guns. Yet nothing has changed. We can do better.
America's military and law-enforcement agencies have 4 million guns. Our citizens have 310 million guns. How many have been purchased without background checks? We do not know. We can do better.
Alton Perry had been nicknamed "the greeter" at his preschool because of his eagerness to see visitors at his classroom door. Alton was particularly happy on Feb. 26 when he brought mini-cupcakes to share with his class in honor of his second birthday. Later that day, his grandmother, who had a history of mental illness, shot and killed Alton and his 6-month-old brother before turning her husband's gun on herself. We can do better. We must do better for our children's sake.