Eliminating affirmative action would hurt Black enrollment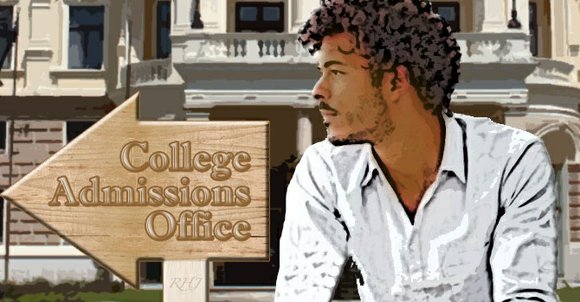 WASHINGTON (NNPA) – Whenever states have eliminated affirmative action in the past, a decline in Black college enrollment has followed that decision, a study by The Civil Rights Project at the University of California-Los Angeles
shows.
Rather than make a definitive ruling on a case involving the University of Texas, on Monday the United States Supreme Court sent the case back to the 5th Circuit Court of Appeals with instructions for the judges to determine whether the university met the strict scrutiny standard mandated by previous Supreme Court rulings involving the University of California-Davis Medical School [Bakke] and the University of Michigan Law School [Grutter].
On a 7-1 ruling, with Justice Elena Kagan rescuing herself, the court said, "The reviewing court must ultimately be satisfied that no workable race-neutral alternatives would produce the educational benefits of diversity."
At issue in Fisher v. University of Texas at Austin was whether UT could consider race as a factor in admissions in addition to their race-neutral Top 10 Percent Plan that guarantees the top 10 percent of each high school class admission to the state's flagship university.
The year Fisher applied to the University of Texas, 92 percent of the freshman class was admitted in 2008 because they ranked in the top 10 percent of their high school graduating class. The remaining students were admitted after officials weighed a variety of factors, including demonstrated leadership, standardized test scores, socioeconomic status, race, and family status and responsibilities. No specific weight was given to either of those factors. Yet Abigail Fisher, the plaintiff, sued the university claiming she was denied admission because she is White. Two lower courts rejected her claim, but the Supreme Court accepted the case.
"To understand what the likely outcomes of a loss of affirmative action nationally would be, one only needs to look at the state of California," Patricia Gandara stated in her report titled, California: A Case Study in the Loss of Affirmative Action.
She noted that the Regents of the University of California passed a resolution in 1995 eliminating affirmative action in university admissions. In 1996, California voters approved Proposition 209, a ballot measure that abolished affirmative action in employment and university admissions.
"In the University system as a whole, there was a 22 percent decline in enrollments of African American students between 1995 and 1998 and a decline of 15 percent for Chicano/Latinos for the same period," the report found. "The greatest impact however was felt at the flagship institutions of the University of California. For example, between 1997 and 1998, when the policy went into effect, freshmen enrollments of African Americans declined by 52 percent while Chicano/Latino enrollees decline by 43 percent at UC Berkeley. Similarly, at UCLA Black enrollments dropped by 32 percent while Chicano/Latino enrollments declined by 54 percent in the same period."
Another report by The Civil Rights Project, titled, The Impact of Affirmative Action bans in Graduate Education, published a year ago, found: "… The bans in Texas, California, Washington and Florida have reduced by about 12 percent the average proportion of graduate students who are students of color across all the fields of graduate study included in the evaluation."