Obama pledges to fight for restoration of Voting Rights Act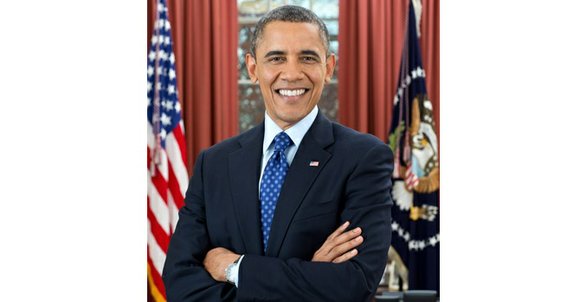 "Today, the Supreme Court stuck a dagger into the heart of the Voting Rights Act of 1965, one of the most effective pieces of legislation Congress has passed in the last 50 years," he said. "These men never stood in unmovable lines. They were never denied the right to participate in the democratic process. They were never beaten, jailed, run off their farms or fired from their jobs. No one they knew died simply trying to register to vote. They are not the victims of gerrymandering or contemporary unjust schemes to maneuver them out of their constitutional rights."
Lewis, one of the leaders of the Alabama march that led to passage of the
landmark 1965 Voting Rights Act, questioned whether Congress has the will to pass legislation needed to repair the damage done by the Supreme Court.
These covered jurisdictions included Alabama, Alaska, Arizona, Georgia, Louisiana, Mississippi, South Carolina, Texas, Virginia and parts of seven other states, including New York and California.
The Voting Rights Act expired after five years, but was extended by Congress in 1970, 1975, 1982 and for another 25 years in 2006 with bipartisan support. The last time, it passed the House 390-3 and the Senate 98-0. President George W. Bush signed the last measure in a Rose Garden ceremony witnessed by members of the Congressional Black Caucus.
The case heard by the court began with a challenge from Shelby County, near Birmingham, Ala. Shelby County sued Attorney General Eric Holder after the Justice Department rejected a redistricting plan that evidently played a role in the defeat of Ernest Montgomery, the lone Black member of the Calera, Ala., City Council.
Montgomery was first elected to the City Council from a district that was 71 percent Black. Two years later, the district was redrawn to reduce its Black population to 23 percent. When Montgomery ran for re-election from the redrawn district in 2008, he was defeated by a White challenger.
The Justice Department invalidated the election because it had not been precleared and Shelby County sued in federal court, seeking a permanent restraining order. Two lower courts sided with the Justice Department before the Supreme Court agreed to hear the case.
Although Shelby County didn't apply for it, Section 5 has a "bail out" provision that allows jurisdictions to avoid pre-clearance requirements if they can prove that they have not been discriminating for 10 years. When the case was heard, 46 jurisdictions had successfully opted out of pre-clearance with two cases pending.
Section 5 applied to jurisdictions that had a history of racial discrimination. States or political subdivisions were placed under that provision of the Voting Rights Act if they restricted voting, had less than half of their eligible residents registered to vote, or less than half had actually voted in the 1964, 1968 or 1972 presidential election.
In his majority opinion, Roberts stated, "Shortly before enactment of the Voting Rights Act, only 19.4 percent of African Americans of voting age were registered to vote in Alabama, only 31.8 percent in Louisiana, and only 6.4 percent in Mississippi. Those figures were roughly 50 percentage points or more below the figures for whites."