Beyond the Boroughs National Scholarship Fund
Michael McGee | 6/30/2013, 1:57 a.m. | Updated on 7/3/2013, 5:39 p.m.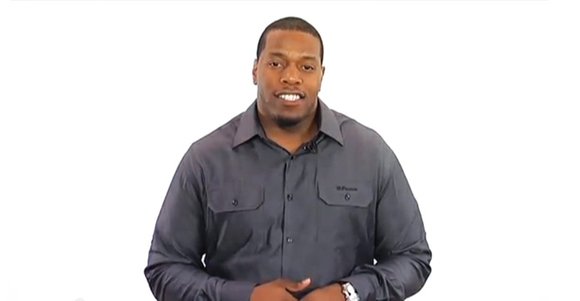 The Dallas Examiner
An entry from the official blog of The U.S. Department of Education puts things in simple terms.
"Recognizing that there is still so much work to do the First Lady acknowledged that today, one in three African American students drop out of high school, and only one in five African Americans between the ages of 25 and 29 have received a college degree."
Startling numbers to some, but the DOE site also points out that this trend has been improving.
"Since the year 2000, the number of students attending 'dropout' factories has been reduced by a million and the number of African American students enrolling in college has grown nearly 10 percent," the website states.
Ray and Tutan Reyes are among those helping to improve those numbers. Together, they offer an opportuntiy for more high school graduates to get into college through their Beyond the Boroughs National Scholarship Fund.
Ray has been the administrator of the fund for the past four years, which was founded by older brother Tutan, a former National Football League player. As college graduates, their experiences getting through the higher education maze inspired them to create the fund.
"We both had scholarships; [Tutan] had a sports scholarship and I had an academic scholarship," Ray said. He also worked in the summer to earn extra funds while Tutan's scholarship covered most of his needs.
"We just sat back and realized that, what if he didn't receive that sports scholarship, or what if I didn't receive the academic scholarship?" he asked. "There would have been no way for our family to afford the tuition. What about all the other students that may not receive scholarships?"
It was upon this reflection that Beyond the Boroughs was established.
"Initially, he was looking for a way to give back," Ray said about his brother. "He was going to give $10,000 to his old high school." After consulting his attorney and an advisor, Tutan decided to create a national scholarship instead, using the $10,000 as seed money to create a 501c3 charity. The first scholarships were awarded in 2009.
Since then, several students have been awarded scholarship money. Some of the recipients are currently attending Mount Holyoke College, Syracuse University and The Culinary Institute of America.
The scholarships are available to students regardless of race or sex, but are especially aimed at those students who will be the first in their families to attend college. Ray said the scholarships are for up to $20,000 over four years for each student selected, or up to $5,000 a year, depending on other grant money and economic necessity.
"For the general scholarships, anyone with a college acceptance letter and unmet financial need is essentially eligible," he noted. "We do have a 2.5 requirement to keep the scholarship."
The scholarships can replace loans, thus reducing the debt a student will carry upon graduation. Students can apply while in high school or college.
"A sophomore can apply, going into their junior year," he gave as an example. "There are a lot of students out there that may not have that final $5,000 or $2,500 per semester to attend the school. That can make the difference of them going to college, or staying home."