Roosevelt alumni to celebrate 50th anniversary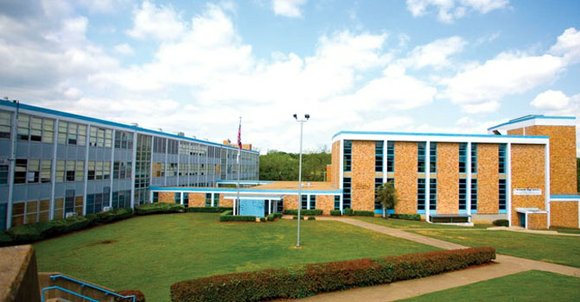 The Dallas Examiner
Franklin D. Roosevelt High School turned 50 this year, and all alumni have been invited to celebrate their Mustang pride in a reunion this weekend.
Roosevelt initially opened its doors in January 1963 before the integration of the Dallas Independent School District. It was the first new "Negro high school" built in Dallas since 1939 and the only third school created specifically for the education of Black students since the district's inception.
The other two schools built for Black students were Booker T. Washington High School (now called Booker T. Washington High School for the Performing and Visual Arts), which opened in 1892 as the Dallas Colored High School, and Lincoln High School, which opened in 1939. In 1956, Madison High School was converted to serve Black students to relieve overcrowding at Washington and Lincoln.
White communities strongly opposed the formation of Roosevelt like they had with Lincoln. Roosevelt's construction was oftentimes hampered by threats of bombings and arson. To protect the school, Black men from the community formed a coalition that provided 24-hour security. The men would guard the construction site in shifts to ensure that militant White groups did not destroy the campus. Furthermore, the group continued to monitor the school a few years after it opened.
Located at 525 Bonnie View Road, the school is a multi-level complex that sits on 12 acres of wooded area just south of the Trinity River. It was designed to serve a maximum capacity of 2,000 students. When it opened, it was expected to draw approximately 1,200 students living in Oak Cliff, most of whom were previously attending Madison.
The school was named after the 32nd president of the United States. Its mascot is a mustang, and its motto is "pride, respect, dignity and responsibility." School colors are Columbia blue, white and Cardinal red. The first class graduated in 1964.
Since then the school has undergone a number of changes. In 1988, the original library was transformed into classrooms, and a library and science wing was added. A bond project funded renovations for the school in 2008. During the 2011-2012 school year, Roosevelt added a magnet and was renamed Franklin D. Roosevelt High School and Academy of Health and Science Magnet. The magnet program offers career preparation for students interested in pursing the health professions. The school also has a culinary arts program.
Offering grades 9-12, Roosevelt receives students from the middle school Oliver W. Holmes Humanities/Communications Academy, and the elementary schools John Neely Bryan, Harrell Budd, Albert Sidney Johnston, William Brown Miller, Roger Q. Mills, and J.P. Starks Math, Science, and Technology Vanguard.
Tutorials in English, math, science, social studies and ACT/SAT preparation are held after school, as well as the 21st Century After School Program. The extracurricular activities are athletics, band, drill team, majorettes, JROTC, choir, student clubs, student council and the National Honor Society.
From 1963-1969, Albert J. Williams headed the school as Roosevelt's first principal. The longest-staying principal was Melvin Traylor, who was there from 1987-1997.