3 ways you can get your grandkids excited about going back to school
3/12/2013, 3:03 p.m.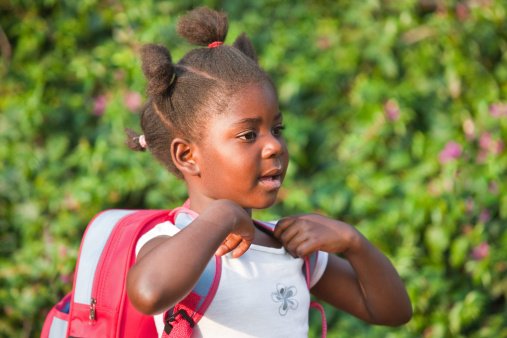 It's that time again for kids of all ages to head back-to-school. As one would expect, most kids lack enthusiasm about the dreaded upcoming school schedule of getting up early, studying all day, and homework every night.
The good news is that you boomer grandparents out there can actually help get your grandkids excited and motivated about going back-to-school. Having a good attitude will make the kids more confident and give them something important to look forward to.
Here are some tips for ideas to get the grandkids smiling and looking forward to the first day of school instead of pouting when they hear the words back-to-school.
3 ways to make your grandkids excited about going back-to-school
Take them shopping! -- When children have new clothes to wear on the first day of school and new book bags filled with fun new school supplies, they get motivated to use them. Don't under estimate the confidence, pride, and excitement that boomer grandparents can encourage by purchasing their grandkids a few new items.
Reminisce about friends -- Remind your grandkids that they will get to see their friends from last year. Take some time to sit down and chat with them about the fun they had last year in school. Ask them about their favorite friends and activities from last year and help them get excited about making new friends and memories this year in school.
Get them organized with creative back-to-school crafts -- Spend a day getting the grandkids excited for back-to-school with creative craft projects to spruce up their notebooks, binders, and pencil cases. Create custom covers on the computer for each notebook or school subject. Decorate their school schedules, school bus info, etc, and laminate them for a custom look that will last.
Back-to-school time is an emotional time that can be happy, sad, anxious, and scary. Do your part to help your grandchildren get excited about the upcoming school year so they can move into the next grade confident and happy and you can feel like you were a part of helping them succeed.