Mothers who drag their daughters down
3/12/2013, 3:19 p.m.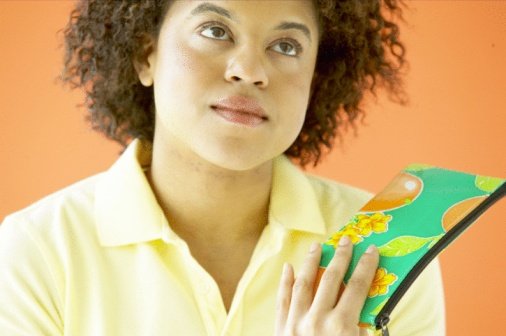 Danielle Jackson still remembers the day she discovered her own mother could be her own worst enemy. She was paying for her lunch when her debit card got rejected in front of everyone. She ran back to the bank where she worked and pulled her records, only to discover a middle-of-the-night withdrawal from a bank near her mother's home. The night before, as she was sleeping, it looked like her own mother had nearly emptied her account.
"It was embarrassing. It was hurtful," said Danielle, who remembers thinking that her co-workers at the bank must wonder how a mother could steal her child's money. "It was only a small amount of money, but it hurt worse than anything she's done, because she took something from me."
I have met these Danielle Jacksons many times over, young women whose own mothers drag them down even as they already face terrible odds.
These are mothers who engage in a stunning role reversal at the very moment their children need them most, demanding their daughters become caregivers, bail them out of trouble, support them when they can barely support themselves.
The first warning sign is neglect
This alarming role reversal begins with neglect. Each year, the Administration for Children and Families records 6 million cases of child abuse or neglect, 80% of them cases where parents, many of them mothers, put their own children at risk. What sometimes happens next, but you don't hear about as often, is that many of those mothers demand their children care for them, even after they stopped caring for their children.
"Those mothers can have many needs themselves, and the one person who can fulfill those needs is that child," says Alicia Salzer, a psychiatrist and the author of "Back to Life: Getting Past Your Past With Resilience, Strength, and Optimism," a book about how people can overcome trauma.
The problem is particularly acute among children of the poor and of substance abusers, children who already face obstacles getting ahead.
I know a young woman named Whitney who aspired to finish college and thought she might even count on her mother for some minimal help with the huge loans she needed to pay for school. Instead, she says, her mother used her Social Security number to rent an apartment. She left Whitney with unpaid bills and ruined credit.
Mia (not her real name) was raising her son by herself and trying to go to school. Even as she struggled to find baby-sitting and juggle her schoolwork, her mother treated her like a renter, expressing jealousy that Mia was getting to go to school.
Then there was Terry, a beautiful dark-eyed academic superstar, whose mother barely provided for her, even as she had so many unmet needs. One day when Terry was in high school, she came home to discover her mother had gone to live with her boyfriend. "She left," she told me. I could see everything in this young lady closing down as she said the words. "Did she tell you where she was going?" I asked. "No," she said. And we both began to cry.