United as One
Gospel artists make Texas tour finale
3/15/2013, 12:15 p.m.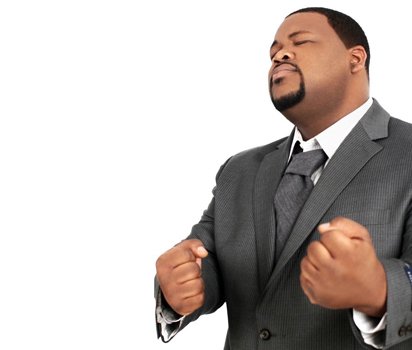 The saying goes that when praises go up, blessings come down. The Spirit of the Lord was without a doubt in the building, and the verbal praises, tears, shouts, clapping and grateful faces were all indicators of his presence on March 3.
The United As One Tour began Jan. 21, meeting gospel fans at churches in Southern cities from Fort Knox, Ky., to Houston. Before making its last stop, the group held a concert in Dallas at Friendship West Baptist Church. Gospel legends Zacardi Cortez, Kierra Sheard, Vashawn Mitchell and James Fortune blessed the audience with their gifted voices and love for Jesus, delivering nothing short of spiritual blessings to the audience. Even gospel trailblazer Kirk Franklin was in the audience.
Host Shucky Ducky provided the audience with laughter as he opened the show with jokes about growing up poor. Before he introduced the singers, he ended his segment with something he had written in the past entitled Ashamed to be Black which touched many hearts, bringing tears to some eyes.
The show opened with all the artists on stage together paying homage to legends before them by singing excerpts of some of the songs from those that had paved the way. Then each artist took the stage, performing separately hit after hit, with the crowd knowing almost every word to almost every song. Each artist's personal moments with the audience, which allowed more room for the Holy Spirit to enter, made the show definitely worth attending.
For the entire duration of the show, the momentum never turned down. Never at one point in the show was there not at least one person on their feet. Many people even caught the Holy Spirit at times by being thankful for the works God has done for them, and from being inspired by the songs and praise and worship all around. Some people even danced, shouted, screamed and cried in the pews just because of being overwhelmed with joy thinking about God's grace and mercy. Talk about some true spiritual healing.