All-American crisis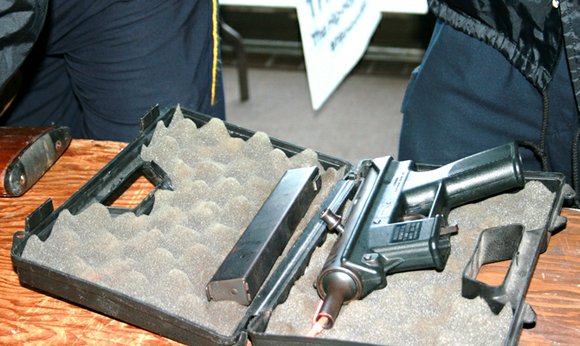 Where do all of these deaths leave us? Fifty years later, it leaves us right back with King: There is no point making gun violence just one group-s problem because we are all caught in an inescapable network of mutuality without a place to hide from pervasive guns and gun violence. Gun violence is a White problem because most gun death victims in America are White. Gun violence is a Black problem because Blacks are disproportionately more likely to be gun death victims. Gun violence is a Latino and an Asian-American and an American Indian and Native Alaskan problem because shamefully children and people of all races are dying from guns.
Gun violence is an urban problem that devastates cities like Chicago, Detroit, Tucson, Arizona and Washington, D.C. Gun violence is a suburban, small town and rural problem that devastates places like Newtown, Conn., Conyers, Ga., Littleton and Aurora, Colo., and Pearl, Miss. Gun violence is a problem in states with strong gun laws because guns still travel in from states next door. Gun violence is a problem for parents who would never dream of owning a gun and for parents whose guns are stored responsibly and safely because their children share the same play dates and parks and schools and universities and movie theaters and streets as children and adults who do have access to guns and whose family members and friends do not store them safely.
Gun deaths are a tragedy for families whose loved ones are murdered. Gun deaths are a tragedy for families whose loved ones commit suicide. We should take our blinders off because when the 2010 gun death rate for non-Hispanic Whites in the United States was nearly eight times higher than the average gun death rate in 25 other high income countries ‒ and the overall gun death rate for all Americans was seven and a half times higher than the average gun death rate in those countries ‒ and when children are killed or injured by guns every 30 minutes, gun violence is an all-American crisis. Other countries have already made the decision to say no more. It is time for all Americans to stand up, speak up, work together, and do the same for our children and all of us.
Marian Wright Edelman is president of the Children-s Defense Fund whose Leave No Child Behind mission is to ensure every child a healthy start, a head start, a fair start, a safe start and a moral start in life and successful passage to adulthood with the help of caring families and communities. For more information go to http://www.childrensdefense.org.