Local park honors former Negro League Baseball pitcher
3/21/2013, 9:52 a.m.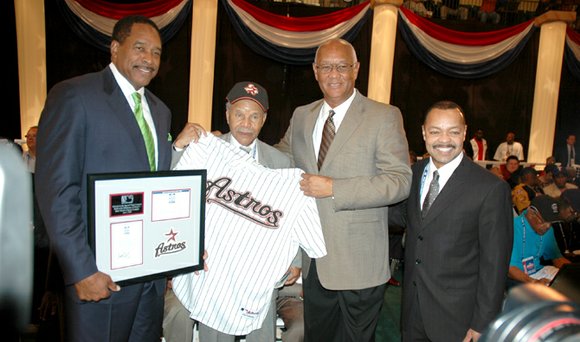 The ribbon cutting for the renaming will be held at 7 p.m. at Calvary Philadelphia Missionary Baptist Church, located at 4703 Sunnyvale St. The celebration will include singing and a time for attendees to speak about Blair.
J.H. Moore, pastor of Calvary Philadelphia, shared that the committee had been working along with members of the community to gather a petition for the name change over the time span of two years.
"It was a community thing, we are just hosting the ceremony," he said on behalf of his congregation. In regards to Blair, Moore had one simple thought, "He is an excellent man in every way."
For Blair, the park will also mean something for others, a legacy he can physically leave long after he is physically gone.
"It absolutely means something to me … it means something to my grandchildren," Blair stated.
For decades, Blair has maintained a presence in the African American community. Moreover, for many decades to come, the William "Bill" Blair Jr. Park will carryout his legacy.
Now, at an age when many have settled into retirement, Blair lives with his wife, Mozelle – of 69 years – and continues to share his knowledge and history through his publication.
Robyn H. Jimenez/The Dallas Examiner contributed to this report.