The rich are treated differently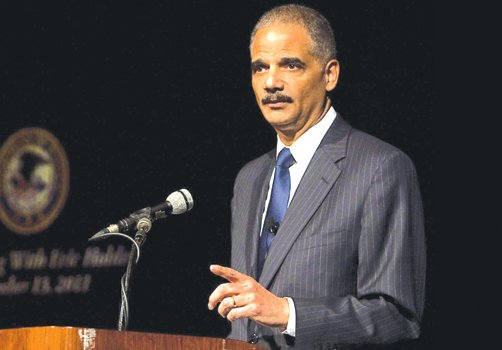 Contrast that different treatment with what's happening in our nation's capital.
In the never-ending game of chicken, Republicans are threatening yet another budget showdown. They are adamant that whatever comes out of the ongoing sequester and deficit debates, all cuts must come from the spending side, including Medicare and Social Security.
Although President Obama has used strong, protective language in his State of the Union and inauguration speeches, he has a tendency to cave in when negotiating with Republicans - and that has many Democrats worried.
Obama and his advisers have already stated that they are amenable to a "grand bargain" whereby the White House and Republicans will reach an agreement on budget cuts.
So far, 107 of the 200 House Democrats have signed a letter to the president threatening to vote "against any and every cut to Medicare, Medicaid or Social Security benefits - including raising the retirement age or cutting the cost of living adjustments that our constituents earned and need."
In the alternative, they want the grand bargain to "rely on economic growth and more fair revenue-raising policies to solve our fiscal problems." Those policies should include putting an end to subsidies for big businesses and raising the taxes on the wealthiest Americans.
Speaking on CNBC last week, House Speaker John Boehner said, "Listen, we've got a structural spending problem that has to be addressed. The president's sequester is in effect, and it will be in effect until there's an agreement on cuts and reforms that put us on a path to balance the budget over the next 10 years."
But none of those cuts and reforms on the patch to a balanced budget involve touching the banksters or the rich. After all, as well all know, they are different.
George E. Curry, former editor-in-chief of Emerge magazine, is editor-in-chief of the National Newspaper Publishers Association News Service. He is a keynote speaker, moderator and media coach. He can be reached through http://www.georgecurry.com. You can also follow him at http://www.twitter.com/currygeorge.