Forced budget cuts will be extra harmful to Blacks
3/22/2013, 2:16 p.m.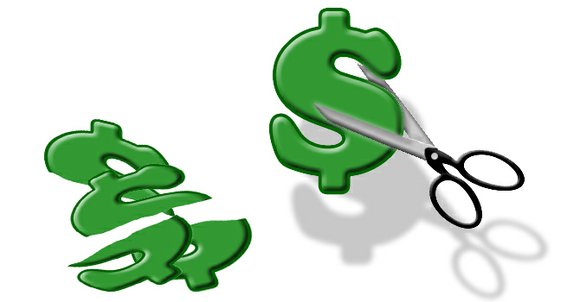 WASHINGTON - The good news about the sequestration debate is that it reminds people about the vital role government plays in our lives. The bad news is that it will hurt Blacks more than other groups.
"Part of what has been interesting about the conversation about sequestration is the extent to which we're all remembering all the things that the government actually does, all the public services we all rely on every day," said Sharon Parrott, vice president for Budget Policy and Economic Opportunity for the Center on Budget and Policy Priorities.
One of the things that government does is take care of the roads, bridges and highways, but 21st century transportation needs continue to outpace the nation's 20th century infrastructure. Projects that sought to repair and improve those roadways languish in Washington gridlock on Capitol Hill.
According to a report by Building America's Future Education Fund, a bipartisan group that advocates for investments in U.S. infrastructure, in 2010, "Americans wasted 4.8 billion hours sitting in traffic, at a cost of $101 billion and 1.9 billion wasted gallons of fuel."
The recent sequestration budget axe just added to that congestion.
In a recent brief, the Center for American Progress, a Washington, D.C.-based independent think tank, detailed how the forced budget cuts will have severe consequences in the Black community. According to the report, sequestration threatens Build America Bonds, a program designed to encourage infrastructure investments.
The bond program could lose 7.6 percent of its budget this year, costing thousands of jobs at the state and local level in industries such as construction and public transportation that employ Blacks at higher rates than other groups.
African Americans held 20 percent of the jobs in the public sector in 2011, an area which shed roughly 10,000 jobs in February, according to the latest jobs report from the Labor Department. Sequester cuts would not only affect workers but also companies that stand to lose government contracts, forcing everyone to make tough decisions.
The Congressional Budget Office estimates that more than 700,000 jobs would evaporate because of sequestration, forcing many thousands to lean on unemployment insurance benefits.
Even as more Americans lean on unemployment insurance benefits to scrape by, those benefits will also fall under the clumsy sequester axe some experts say by nearly 10 percent.
The unemployment rate for Blacks was 13.8 percent in February and 38 percent have been out of work for more than a year.
"If you've been out of work for six or seven months and you're trying to keep your family together, you're trying not to lose your home and you're trying to put food on the table and you're getting like $1,200 a month, losing a $100 in unemployment benefits is something that you're going to feel," Parrott said during a recent panel discussion on effects of sequestration at the Center for American Progress Washington office.
Young Blacks looking for work have it even worse, as many of the programs that they depend on will lose funding and therefore limiting their options. The forced cuts will also make it harder for young Blacks that use job training programs such as YouthBuild and JobCorps to climb out of poverty.