Forced budget cuts will be extra harmful to Blacks
3/22/2013, 2:16 p.m.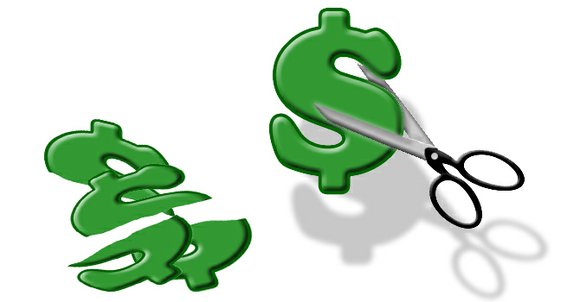 Blacks aged 16-19 already suffer with unemployment rates that topped 40 percent over the past three months compared to 21.5 percent average jobless rate for White teens over the same period. YouthBuild, a job training program for poor youth, stands to lose one-third of its total budget in 2013 because of sequestration cuts and previous budget cuts. More than half of the young people that turn to YouthBuild are Black. JobCorps could lose $83 million in funding as a result of sequestration.
Life under sequestration won't get much easier for young Blacks who choose college over job training.
According to the Center for American Progress, "Nearly $3 billion would be cut in education alone, including cuts to financial aid for college students and to programs for our most vulnerable youth English language learners and those attending high-poverty, struggling schools impacting 9.3 million students."
More than 80 percent of Blacks who graduated during the 2007-2008 academic year, earned degrees and mountains of debt. Sixty-four percent of White students graduated with college debt during the same year.
Even as President Obama touts universal pre-kindergarten programs for improving educational outcomes, the sequestration that he and Congress agreed to undermines the survival of current programs such as Head Start, a federal school readiness program for children and pregnant women. Head Start, created in 1965 to assist poor families with children 5 years old and younger and pregnant women, may lose nearly $1 billion from their budgets.
Almeta Keys, executive director of the Edward C. Mazique Parent Child Center, a Head Start program in Washington, D.C., said that cutting Head Start at the grassroots level would be a catastrophic event for families living in poverty.
"We really can't afford to cut a dollar from Head Start because we are serving the poorest of the poor," Keys said. "You are cutting the people that need the most help. Head Start already knows how to stretch dollars."
Keys said that even with private partnerships, Head Start is still short on funds.
"This is not a luxury," Keys said. "We know that our families need these services so we will try to be as creative as we can to provide the services, but we are telling them to prepare."
Alicia Tolliver, a parent who participated in Head Start feels that pain. Tolliver, who lost her job last year, used Head Start's before school and after school programs for her 2-year-old so that she could look for work. Last year, Tolliver said, her Thanksgiving and Christmas dinners came from Head Start's supplemental programs. This year, without their help, she doesn't know what she will do.
"They are already at maximum capacity, if you cut the hours, you have to cut the children - it's a package deal," Tolliver said. "Once those things happen, what am I going to do?"