Black Couples who have impacted history
Love stories from yesterday and today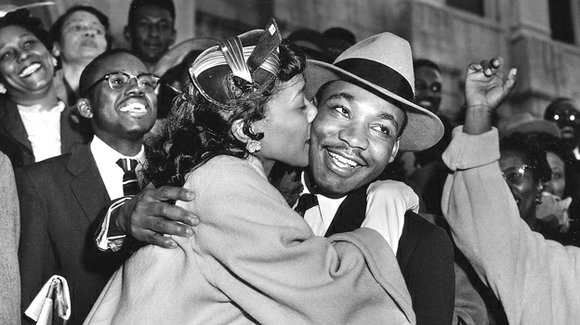 Joseph and Justine first met as teenagers in 1982 at a New York "roller-shaking" rink, according to Run, during a televised interview. But the two lived in different cities. They stayed in communication for a while by phone but soon lost contact.
Run married another woman the next year. During their marriage, they were blessed with three children. Run was also building his career as a rapper.
Twelve years later, the marriage was dissolved. Still thinking of his childhood sweetheart, Run jumped on the opportunity to reunite with Justine after a friend of his ran into Justine's sister.
Run was ordained the same year he married Josephine and began using the stage name Rev. Run. The couple later had two more children.
In 2004, the blended family began appearing Run's House, a reality show. During the show, the couple invited the nation in to experience the blessing of the couple's third child. And when the couple lost the newborn due to medical complications, they shared their grief and healing through the show. The family's ability to come together was an inspiration to American families.
In 2007, the family welcomed its newest member, who came to them through an adoption agency. But even with six children, the couple still has plenty of love to go around, and they extend it to their American family through their show.
The next year, the couple teamed up with Kool-Aid and KaBOOM to build playgrounds in underserved communities and raise awareness on the need for all children to have a safe place to play, according to reports. They also coauthored Take Back Your Family: A Challenge to American Parents. And, taking a chapter from the past, Run always ends his show with encouragement, a daily moral and advice.