Water conservation - Waste not, want not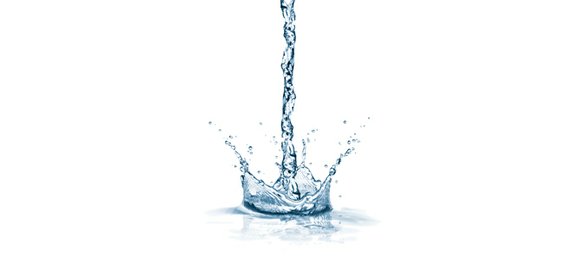 The Dallas Examiner
It may seem like any time you drive through a neighborhood in the Dallas/Fort Worth Metroplex, the city is asking residents to conserve water usage or have water restrictions in effect. That's because our current drinking water supply is being threatened by overuse or lack of conservation.
A new report by the Environment Texas Research and Policy Center concludes that water conservation efforts could save 500 billion gallons of water per year, helping rivers and whooping cranes.
The report is in response to a federal judge's order for the state of Texas to keep more water in the Guadalupe River to support endangered whooping cranes as the Legislature considers funding a 50-year water plan. Recently, a federal judge ruled the state of Texas had violated the Endangered Species Act by failing to provide for sufficient flow of water in the Guadalupe River.
Press conferences were held in Dallas and throughout Texas on March 19 about the study.
Dallas/Fort Worth organizer for the Environment Texas Research and Policy Center group, Jennifer Rubiello, said the new report evaluates the potential to save water in agriculture, landscaping and energy production.
"As Texas' population and economy continues to grow, it will be more important than ever to use water wisely," Rubiello said. "But wasteful water use in Texas remains common. New residential landscaping often requires extensive watering to maintain. Cracked municipal water mains leak billions of gallons of water a year. Oil and gas fracking companies consume freshwater for oil and gas production, recycling little of it. The good news is that, in every sector of water use, new technologies and better management practices can enable us to get more out of a gallon of water. We can't control when it rains, but we can control how we use water."
The report finds that Texas could save 500 billion gallons of water per year in 2020, enough to meet the needs of 9 million Texans. This is also equal to 150 percent of the growth in demand for water identified by the Texas Water Development Board from 2010 to 2020. Environment Texas suggested that conservation could help meet much of our future water needs, while freeing up water to meet the needs of rivers and coastal estuaries.
Rubiello said Texas experienced one of the worst droughts during the summer of 2011 with 97 percent of the state in extreme or exceptional drought.
"The situation has improved little since nearly 90 percent of Texas continued to experience drought as of early 2013," she said. "Texas rivers, from the Guadalupe to the San Marcos to the Colorado, are stressed by this ongoing drought."
According to the report, low-water levels threaten wildlife, strain drinking water supplies, and disrupt outdoor recreational activities. 
"There are 191,000 miles of rivers and streams in Texas, which provide habitat for fish and support diverse ecosystems and these ecosystems become threatened when rivers dry out, when lake and groundwater levels drop, or when the lack of rainfall increases water salinity or leads to lower levels of dissolved oxygen in waterways," she said. "At the height of the drought in 2011, at least seven of Texas' reservoirs were empty. Even in 2012, the ongoing drought continued to leave water levels in lakes and streams far below their capacity. For example, as of early 2013, Lake Travis and Lake Buchanan, two of Texas' major reservoirs, were at 41 percent of capacity."