Jesse Jackson honored for helping end apartheid
George Curry | 5/5/2013, 8:15 a.m. | Updated on 5/6/2013, 9:05 a.m.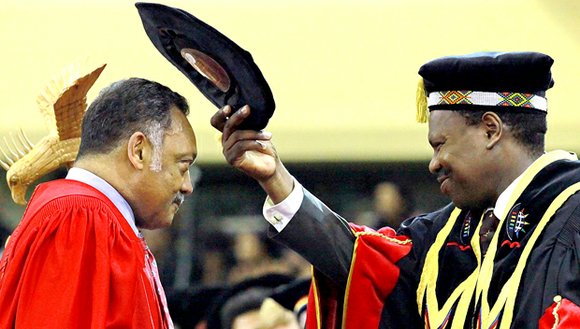 Also presented with a Tambo Award was Percival Patterson, former prime minister and ex-chairman of the People's National Party in Jamaica. Patterson was cited "For his support of the ANC and exceptional contribution to the struggle for liberation and a democratic South Africa."
The official program noted, "A passionate opponent of apartheid, he was an ardent supporter of South Africa's liberation movement. In 1987, during the time Patterson was the chairman of the PNP and Michael Manley was its president, the ANC was invited to attend the PNP's Founder's Day banquet celebrating the 15th anniversary of Jamaica's independence. Then president of the ANC, Oliver Tambo, addressed the occasion in Kingston, Jamaica, on 4 July 1987."
When Patterson was serving as prime minister, Nelson and Minnie Mandela visited Jamaica, where they received strong backing.
Other Tambo award winners were: Dina Forti, who helped start an anti-apartheid movement in Italy and Enuga Reedy, former head of the United Nation's Center Against Apartheid.
Winners – who were not allowed to give acceptance speeches – were presented a neck badge, a lapel rosette, a miniature medallion and a wooden ceremonial walking stick carved in the image of a mole snake. According to African mythology, the mole snake, called a majola, visits babies in the spirit of benevolence, protecting them from harm and preparing them for success in life.
Jackson said in an interview, "I am overwhelmed with honor and appreciation. It represents momentum for our African American struggle merging with the Free South Africa