Monday Night Politics focuses on education
Diane Xavier | 5/5/2013, 8:54 a.m. | Updated on 5/6/2013, 9:22 a.m.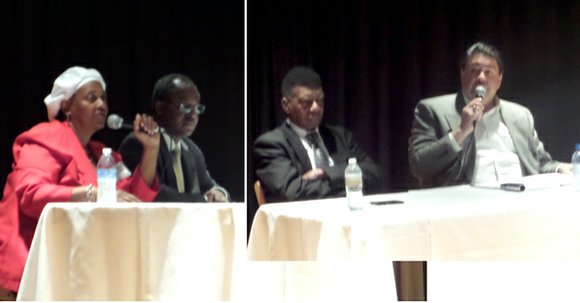 Whitaker said his goal is to serve the children and youth – particularly the safety of the school busses and crosswalks.
Both candidates also believe that guns in school should not be allowed.
"If you are not of age, you should not have a gun," Underwood said. "If you don't have a license, you should not have a gun and we don't want them in our schools."
Whitaker agreed.
"Everyone has a right to bear arms but a kid should not be carrying a gun," he said. "If a kid is found with a gun on the school bus, then that kid will not be on that bus anymore."
Both candidates also agreed that children's safety in the Dallas County schools comes first.
"My goals are to focus on the safety, transportation needs, and education of our children," Underwood said. "I feel like our kids are behind compared to other places in the world. I want to make sure Dallas County schools is doing everything we can to take technology and dollars we have to a new level. We need to make sure we invest in our kids to make them lifelong learners."
Whitaker said he is running because he wants to serve his community.
"I've been a servant to this community for 40 years and love children," Whitaker said. "I am here for the youth and their safety. I want to continue to be a servant and represent everyone here because I will do the right thing and that's a promise."