FELA! On Broadway online relay
5/6/2013, 9:14 a.m. | Updated on 5/6/2013, 9:14 a.m.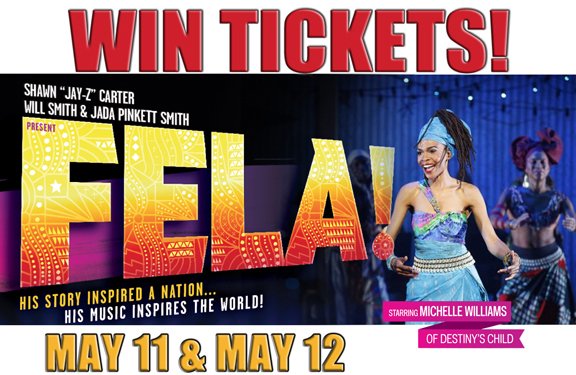 FELA! On Broadway is a tale of courage, passion and love.
FELA! is based on the life of Fela Kuti, who created Afrobeat—a blend of jazz, funk and African rhythm and harmonies—and mixed these sensual eclectic rhythms with simple but powerful lyrics that openly assailed Nigeria's corrupt and oppressive dictatorships.
Win tickets for May 11 or May 12!
Step 1: Click here to enter the contatest
Step 2: Scroll over to the Facebook area on right and click "LIKE". You can also find us on Facebook at http://www.facebook.com/dallasexaminer (look for the magnifying glass).
Step 3: Fill out the information below to be added to our new Blacks in Business Section.
Tickets are available while supplies last. Entries will be taken in order. Tickets are going fast, so enter today! On your mark... Get set... GO!