More interest placed in drug treatment
Maya Rhodan | 5/6/2013, 10:51 a.m. | Updated on 5/6/2013, 5:58 p.m.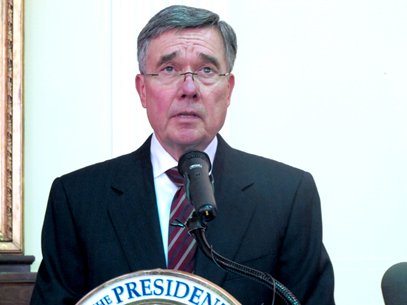 WASHINGTON (NNPA) – Although President Barack Obama has yet to declare an end to the 40-year-old war on drugs, he has placed the weight of his office on viewing drug addiction as more than just a criminal justice issue.
On April 24, Obama released his 2012 National Drug Control Strategy, which recognizes substance abuse as a "chronic disease of the brain that can be prevented and successfully treated."
The president said, "… This administration remains committed to a balanced public health and public safety approach to drug policy. This approach is based on science, not ideology – and scientific research suggests that we have made real progress."
Richard Nixon declared America's drug problem a public safety issue in 1972 and in the time since the nation has remained the leader in illicit drug use and incarceration.
In 2011, a reported 22.5 million Americans over 12 have used illicit drugs, representing about 9 percent of the population, according to the National Survey on Drug Use and health. About 10 percent of Black people were reported as having problems with substance abuse, compared to 8.2 percent of Whites.
That's about 4 million African Americans and 11 million Whites. In terms of the criminal consequences for involvement with drugs, however, the numbers flip.
Currently, America has the highest incarceration rate in the world, with African Americans representing about 45 percent of the total U.S. prison population, compared to 29 percent for Whites and 20 percent for Hispanics.
Despite drug use rates comparable to Whites, Blacks represent 38 percent of those arrested for drug offenses and 59 percent of those in state prisons for drug offenses.
Get tough strategies, mandatory minimum sentencing and harsher punishment for crack cocaine use than for powder cocaine use, has contributed to the mass incarceration of African Americans that some are calling the "New Jim Crow."
However, Obama and Director of the National Drug Control Policy Gil Kerlikowske have outlined new tactics to approach the drug problem with an emphasis on prevention and treatment rather than just incarceration.
On a telephone conference call with reporters, a day before the strategy was publicly announced, Kerlikowske said, "It's a public health issue, not just a criminal justice issue. Law enforcement plays a vital role, but we can't arrest our way out of the drug problem."
The national strategy promotes prevention by educating young people through community-based and national programs such as the Drug-Free Communities Support Program, as well as providing prevention strategies to law enforcement agencies, community organizations and employers.
"Every dollar invested in schools has the potential to save up to $18 in costs based in substance abuse problems," Kerlikowske said.
The strategy calls for an expansion of services that allow health care professionals to intervene at early stages of substance abuse. There is also a push for an increase in access to treatment for substance abuse problems. In 2011, among the 21.6 million Americans who needed treatment for substance abuse, only 2.3 million received it.
"Early detection and treatment of a substance abuse problem by a health care professional is more effective and less costly than dealing with a chronic substance use disorder," the strategy fact sheet observed.