More interest placed in drug treatment
Maya Rhodan | 5/6/2013, 10:51 a.m. | Updated on 5/6/2013, 5:58 p.m.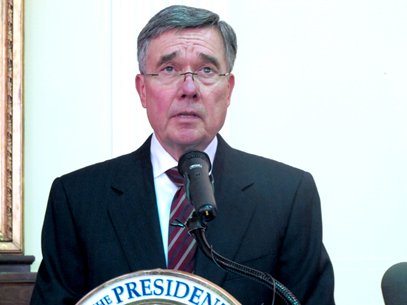 The Affordable Care Act aids in the expansion of care to those with substance abuse problems by requiring insurance companies to provide coverage that treats substance abuse as it would any other chronic disease.
The strategy will also impact criminal justice efforts by:
• Working to implement criminal justice reforms such as drug courts that send offenders to treatment instead of prison.
• Considering innovations in programs that connect offenders with community services to free up law enforcement resources and reduce rates of incarceration.
• Expanding global drug prevention initiatives.
According to a recently released Government Accountability Office report, the Office of National Drug Control Policy hasn't made progress in achieving the majority of the goals of its 2010 strategy, given overlap and an increase in marijuana use among 12 to 17-year-olds.
The GAO criticizes the ONDCP's approach to abuse prevention, which is exacerbated by the reality of treatment and prevention programs being spread across a number of federal agencies that provide "overlapping services."
In the report, the ONDCP agreed with the GAO's suggestion and stated it will work with agencies to better coordinate between them.
Although the changes in the updated strategy do not mark an official end to the war on drugs – something Kerlikowske says would not be a wise policy – they bring hope to organizations such as the NAACP that have been working to quell the mass incarceration of African Americans as a result of drug policies.
Hilary Shelton, NAACP senior vice president for policy and the director of the Washington Bureau of NAACP, said this move by the Obama administration "begins to reframe the pathway in our country as we address the issue of drugs."
"Our country is shifting and that is a good thing," Shelton says. "I'm happy to see we have an administration that gets it, and a drug czar that is working to fix the drug problem in a real way."