A Head Start for Special Stars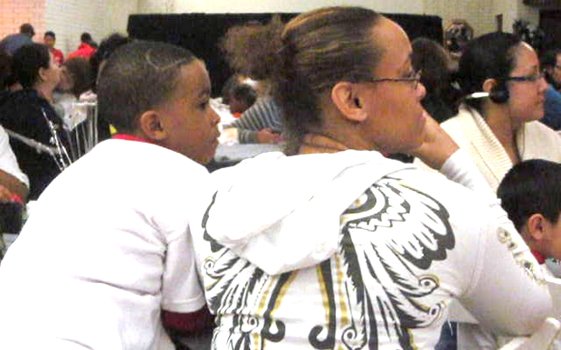 The main goal to be met, Peterson said, is for London to join a regular kindergarten class next year.
"It means a lot to me because it affords letting her meet other peers her age and see that they do have programs for her," she expressed. "What I'm seeing [is] that it's offering her different activities, different children, different age groups."
Peterson touched on how this event and similar Head Start programs filled gaps for children with different needs but who are still members of the larger society.
"The goals that she has to meet, Head Start is there for her," said Peterson, stating that the programs "get them ready for self-starting, how to handle life." The hurdle for London of entering a new situation and joining a bigger group will be much smaller now, Peterson thought. "She turns 5; she will still be able to know how to go into a classroom, how to deal with other peers, and be able to function."
It is that kind of personal attention to each child that is so vital to these kids, said McCartney. "We have over 4,000 children and each one of those children are different in our eye. And we individualize. Our special needs children are not any different than our other children. We specialize and individualize for everybody.
"We incorporate our children into our classrooms so everybody is treated the same. We go by their assessment needs and we individualize like that."
Blanca Garcia, who attended with her 5-year-old-son Aaron, spoke through a translator about the importance of such programs.
"They made a lot of outside referrals for me and that's helped me and my family a lot," she said. "I know that every time that I go through a special event I end up with more knowledge and with a lot of information that is going to help me know more about the development and growing of my child."