Social Security changes could hurt Blacks most
Maya Rhodan | 5/13/2013, 3:53 a.m.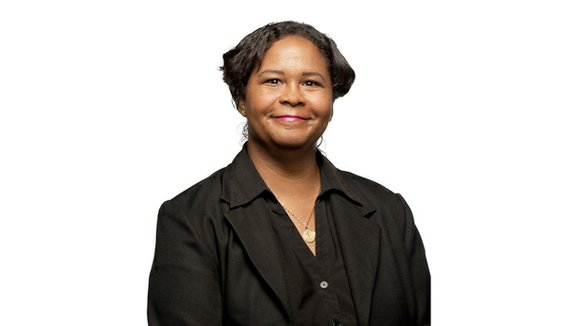 "African Americans don't live as long, so even though the president has proposed these bump ups, an African American male that has made it to 65 is only expected to live to 81, women to 84," Waid said. "They aren't going to benefit from the protections.
"The fact that they decided to exempt some individuals makes you wonder if it's a more accurate cost of living adjustment. Is it really an accurate inflation measure of older Americans?"
The report finds that it isn't.
A large portion of retirement income goes toward medical expenses, figures that are not considered in the chained CPI adjustment.
The average 65-year-old couple retiring will need $240,000 to cover future medical costs, according to Fidelity Investments, which tracks retiree health care costs. The median annual income for African Americans on Social Security is $14,400.
The report also finds that African Americans will be the most negatively impacted by the switch to chained-CPI because they have much less wealth that could be used to supplement the reduction in Social Security.
"As a result of racial wealth disparities, African Americans will be negatively affected by implementation of the chained CPI regardless of the non-means tested federal program from which they receive their benefits," said Maya Rockeymoore, president and CEO of the Center for Global Policy Solutions. "With precious few other assets to help meet expenses, African Americans will experience deeper economic pain as a result of the chained CPI."
In 2010, Whites had six times the wealth of their African American counterparts, according to a new Urban Institute report. Whites who were age 32-40 in 1983 had an average family wealth of $184,000, a figure that rose to $1.1 million in 2010. Blacks, in comparison, had an average family wealth of $54,000 in 1983, which had only grown to $161,000 in 2010, when both groups were nearing retirement age.
Blacks have historically started off with less wealth than their White counterparts, and on average have not reached equal levels of wealth by retirement. Factors such as low wages, high unemployment and lesser job opportunities have contributed to Blacks inability to accrue enough wealth to keep such large portions of the community from being solely dependent on Social Security into retirement.
The Great Recession, however, also led to an increased loss of wealth within the African American community, especially in terms of retirement savings. Blacks, according to the Urban Institute report, lost about 35 percent of their retirement assets during the recession, while White families saw an increase.
A major problem, Waid finds, with chained CPI is that the negative impact to benefits will take effect immediately.
"Chained CPI will affect beneficiaries immediately and it will affect all beneficiaries," Waid said.
She adds that because of this there is little one can do to prepare.
"It'll affect them now," Waid reiterates. "But really what can you do? If you're an African American 70-year-old woman, I wish I could tell them something they could do, but I just can't."