TBAAL salutes its King
Ties and Tux Gala pays tribute to TBAAL founder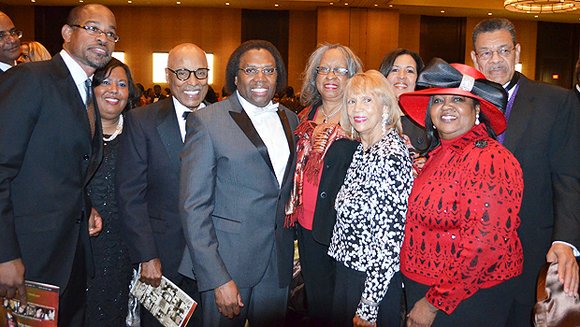 Horsford, an actress, best known for her role as Thelma Frye on Amen, thanked King for his support of her career.
"Every time King would ask me for help, the next thing you know would happen is I would get a gig or get hired for an acting role," she said. "King always believed in me and so I would always support him and write him a check to support TBAAL."
Tommye Young West has worked with TBAAL for several years and said she loves working with King.
"I admire him as a visionary," West said. "I think what he has done with the arts is very beneficial and he is very deserving of this honor."
Gala attendee Evelyn Cooper agreed.
"King has been a wonderful inspiration with Dallas and especially with the youth," Cooper said. "I admire him for that."
Dr. Zan Holmes and his wife Carrie Holmes, the dinner chairs for the gala, talked highly of the organization.
"TBAAL is one of the great trends in the City of Dallas that has really been a reservoir of talent, art and history," Holmes said. "It means a lot to the whole city. It just goes to show you what great artistic talent we have in this city. It's made a difference in this community and we have artists who started with TBAAL now making a difference worldwide."
TBAAL volunteer and former employee Dion Hood said he has learned a lot from this institution.
"This organization has such a rich history," Hood said. "The arts has been afforded and made available to all of Dallas and the Metroplex and all over the country because of Mr. King. I support the arts because it has a way of allowing children to use their creativity and talents. It allows them to create a safe haven and teaches kids values, disciplines and morals, and also things that are necessary for them to grow and develop into a successful person, just like the man we are honoring, Mr. King."
The gala concluded with a plea for community financial support in order for TBAAL's programs to continue, especially the youth programs.