Parkland: new building equals better care
Diane Xavier | 5/20/2013, 10:12 a.m. | Updated on 5/20/2013, 4:07 p.m.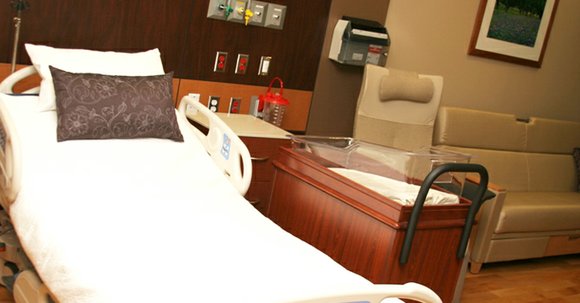 The Dallas Examiner
For more than 50 years, Parkland Memorial Hospital has been serving the residents of Dallas County. It has helped people from all walks of life that are in need of prenatal care, adult health services or senior care.
Parkland is also known as the hospital that performed emergency medical treatment on President John F. Kennedy after he was assassinated in Dallas on Nov. 22, 1963.
This historic facility, built in 1954, is now cramped thanks to the growing Dallas population. With Dallas County's population projected to double by 2025, Parkland's officials decided it was time to take care of the need for a bigger facility. As a result, the Parkland Foundation embarked on a campaign to raise $150 million to help fund the $1.27 billion project, which includes an 862 bed hospital, outpatient center and office space on the north side of Harry Hines Boulevard, across from the present facility.
The campaign, called "I Stand for Parkland," has already raised a significant amount of the money.
"We've raised $116 million of the $150 million," said David Krause, president and CEO of the Parkland Foundation. "We've got a couple of years left to complete that and I am very confident that we are going to get there."
Donors to the campaign have included foundations such as the Harold Simmons Foundation, which gave $50 million, the Rees-Jones Foundation, which gave $25 million along with donors such as the Bank of America Charitable Foundation and the Trammell S. Crow family, which both gave $1 million.
Krause said the construction of the new hospital has gotten national and international media attention.
"We are getting world-wide attention on the construction, the design, the technology and efficiency of this project," Krause said.
The new 2.5 million-square-foot campus will be located on the northeast corner of Harry Hines Boulevard and Medical District Drive and is scheduled to open in 2015. The construction includes an 862 bed acute care hospital that will be 1.7 million square feet, along with an outpatient center that will be 380,000 square feet. Parking will be expanded to include 6,000 vehicles and will also include a central utility plant.
Expanded space will be added to the operating rooms, burn center and neonatal intensive care unit.
"It is one of the largest hospital construction projects in the country," Krause said. "We have been working for about 8 years on this project and I am not sure that any other public hospital in the country has attempted to do this type of campaign with this magnitude."
Kathy Harper, vice president for clinical coordination for the new Parkland campus, is responsible for the oversight of the planning, design, operational readiness and move activation of this project.
"The new hospital will increase the number of beds by 38 percent," Harper said. "It is going to create a patient-centered environment which will include single patient rooms and more space for visitors and families. In the current hospital, there is not room for family members and this new Parkland will change that. So right now, we have two patients in one single room. With the new facility, we will have private patient rooms and everyone will have their own private bath and shower facility."