The power of mixing business with passion
Jessica Debnam | 5/20/2013, 10:08 a.m. | Updated on 5/20/2013, 4:08 p.m.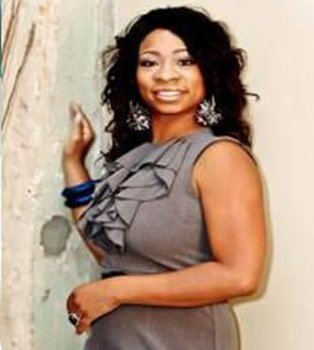 The Dallas Examiner
A recent addition to the business world is the book titled Passion Power Play. Author LaShonda D. Campbell encourages others to read and apply certain tips in their everyday lives regarding business and passion in order to enjoy a life of "freedom, success, and profit."
The book is different from others in more than one way. Campbell describes her writing style as natural, a conversation meant to help each reader without speaking over anyone's head. The average person would immediately identify Campbell's personality and character; she states, "I am the kind of person to ask questions … [regarding my blessings and gifts] I got mine. I want to help others get theirs."
Whether the reader has a similar personality or not, the book discusses tips that would benefit those who asked the right questions and those interested in starting and/or continuing a business with no questions in mind.
Another difference between the typical book in the market and this book is the many references to sports themes and strategies. Although Campbell admits the sports analogies came later, the book supports ways to further profit your business with catchy titles and phrases.
What is the end result? The answer is in the first chapter.
"Nurture your strengths with one goal in mind, to make them stronger," Campbell answered. The purpose was to identify and eliminate the thinking that business could not be associated with a passion in life.
Campbell's passion dictated in her book is dance. Her example of how many businesses could thrive on her passion alone, from owning a owning dance studio to having a store that sells dance accessories to directing a film about dance encouraged readers to seek avenues in their passion to achieve similar goals.
Once finding and establishing these passions, Campbell's book gives tips to insiders on the people needed in order to have a successful venture. In some chapters, there are names of individuals that helped Campbell along the way. In other chapters, job titles of key players are noted, i.e. private or public investor, journalist and spiritual advisor.
If it's possible to have more than one passion, then by extension, is it possible to have more than one successful business? Campbell answered as she spoke of her fragrance design that carries the same name as her book.
"My fragrance line was something I wanted to do that allowed someone who read the book to wake up in the morning and put on something that embraces their strengths," she stated.
The fragrance, with a significant wood scent and floral subtext is the blend Campbell created to mix business and passion, respectively.
Campbell stated that if she was able to ask her readers, "How are you living your life now? Are you spending time with your passion?" she would want them to know that with tips and guidance from her book, the answer, no matter what it is today, could be an enthusiastic, "Yes. Of course."