The Underground Beat
JKruz on music, life and change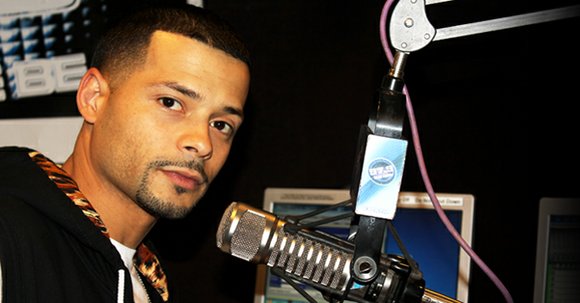 "I'd like to request that new song by Webbie," caller Shakira asked shyly.
"This is what I do!" JKruz shouts out on the local KBFB 97.9 radio station. "Oak Cliff, stand up!"
There's a natural smoothness to what JKruz does behind the mic at 97.9 The Beat, whether he's giving away tickets to a show or editing audio during a break. His home since 2010, JKruz is firmly in his element at the station, bringing a high energy and unrehearsed charm to the job. He's one of those guys who makes it look easy.
Years of radio experience at WAMO in Pittsburgh has prepared JKruz for not only his popular stint at The Beat but also provided him the opportunity to join the crew at the CW Network's Eye Opener morning show on KDAF 33.

A short series of auditions landed him the gig; he now produces and hosts his own segment on the network, The Underground, every Thursday, bringing new urban independent artists from across the country to viewers around the Metroplex. It has been a welcome challenge for him.
"I've always been the type of person to capitalize on opportunities," JKruz said about his chance to do the Eye Opener. He likes the feel of it despite it being a new experience. "I'm still learning. I have days where I shoot it and I feel great, and I have days where I shoot it and I mess up; I stutter a lot … some days are better than others when it comes to that. But I absolutely love being on TV."
It would seem like a natural step for JKruz. He wanted to be an actor when he was younger, he says, and rapping with his younger brother Sossa Smooth got him into radio. After recently signing with an agency, he may well be on his way down that acting road after all.
Music, radio, television and multimedia: all of these elements are a perfect fit for JKruz. His love of music, he believes, is what helps him excel in both his radio and television jobs.

"If they had me do a segment on something else I don't know if my passion would be there for it," he said. "Me going home and looking up artists and listening to their music and reading about them is cool to me."
But he'll give anything a chance, he says. In fact, the more JKruz talks about his jobs and his journey, the more he comes back to the importance of persistence and perseverance.
"I've never been scared to try. I've never been scared to ask. I wasn't scared to move here from Pittsburgh and leave everything behind. You know, life's about chances and risks."
In his days at WAMO, JKruz spent about five years in the traffic department where his job consisted of tracking commercials, making sure the right ones played, keeping their time correct, and so on. He took the bus to work for three or four years. Eventually, he says, the program director told him he was working in the wrong department.