The Underground Beat
JKruz on music, life and change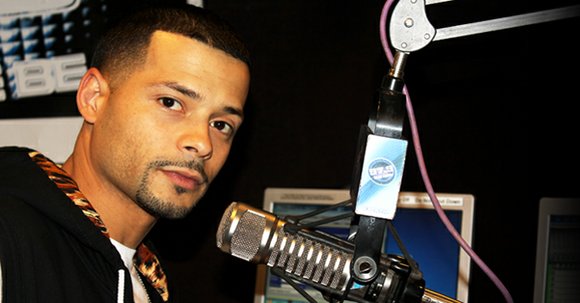 "I tried a Saturday," he said, speaking about his first on-air shot. "It worked out; he let me keep it." That opportunity lead to a regular radio gig where he was voted "Top Talent" three years in a row.
"I was the man in my city in Pittsburgh," he said, looking back.
Dallas, he admits, has been a change from what he knew in Pittsburgh.
"The Mexican culture is definitely new to me," JKruz said. "The way they speak Spanish is different; I'm Dominican, from up north. Our lingo's a little different."
"Tejano music, cumbia, a lot of the Mexican-type dances and stuff like that … I've been exposed to that, [but] that culture's been a little new to me. But, you know, we're all Latino, so it's kind of like – it's easy, but it is new to me."
He also notices differences in other cultures and music genres, mostly hip-hop.
"The rap is more Southern," he remarks. He goes on to name some of the Texas rap talent that has caught his ear: Pimp C, Bun B, Trae tha Truth and Z-Ro. "There's definitely a culture difference there. The way we speak."
Variety is what JKruz is about, though. It's revealed not only through his efforts to bring new music to his audiences; it is also a real aspect of who he is. There's the acting and rapping of course, along with his television and DJ work, but it goes back even further than that.
"I grew up listening to Greek music," he explains. It turns out JKruz is a trilingual hip-hop DJ. After being born in New York, "I lived in Greece; we lived in the Dominican Republic. Came back to the states. The first languages I spoke were Greek and Dominican. So I'm a very diverse-cultured person."
With that kind of diversity, JKruz grew up listening to all types of music.
"I will say hip-hop was introduced to me later on in life, not a very young age," he said. "Coming up in Greece, we wasn't listening to any rap. We didn't listen to anything English, you know what I'm saying, other than maybe, like, Michael Jackson might have been in Greece or something."
Once he became familiar with hip-hop, he was drawn to it, but he refuses to let any musical style define him.
"I love all music. I truly do." He lists Maroon 5 and Amy Winehouse as some of his personal likes, but went on to talk about others that interested him, as well. "I'm a big fan of soul. I enjoy the soulful love music where you drop to your knees, clenching your fists – you know the soul – soul R&B."

Most of his music segments that feature singers rather than rappers, he notes, tend to be about soul musicians.

"Soul artists get me."
Although he's happy where he is, JKruz also looks forward to whatever the future holds for him, welcoming the new path that the Eye Opener has brought.
"I'm looking forward to TV. In my gut, I feel something good is going to from the CW." JKruz again shows his optimism when it's backed up with determination.
"You don't always get exactly what you want, but if you try for something, you're going to get it. You're going to get something," he affirms, "as long as you try ..."

And with that, JKruz turns back to the studio's soundboard.
"Final words: look out for me, man – I'm coming."