Fading Texas from red to blue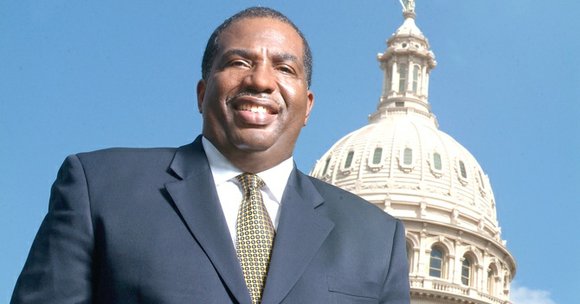 "The Hispanic vote is the battleground," Farrar-Myers asserted, highlighting how marginal victories can be widened by securing the vote of this demographic.
After discussing these strategic moves, Farrar-Myers then talked about a few barriers that stand in the way of their goal. First was an "internal" shortcoming.
"The infrastructure of the Democratic Party is weakening," Farrar-Myers said in reference to the many empty Democratic precinct chair seats.
Attendees were then encouraged to go to a table there to sign up and run for these empty seats.
Next, Farrar-Myers delved into another potential impediment – new voter ID requirements.
"Voter ID … I'm concerned about this," Farrar-Myers said in a serious tone, subsequently relating to the audience a story about how she experienced problems with registering to vote because of her hyphenated last name. She then encouraged attendees to make sure that they meet all new identification requirements before going to the polls.
Wrapping up the overall situation Democrats now find themselves in, Farrar-Myers concluded with insight on how to use campaign dollars wisely.
"It's not about how much money you raise. It's how you use your campaign dollars," she said. Farrar-Myers concluded, stating that small donors are more loyal to candidates because their dollars are more important to them than money is to big donors. She substantiated this point by referencing how President Barack Obama's campaign utilized this strategy. She also clued the audience into the fact that many big donors hedge their vote and contribute funds to both Democrats and Republicans.
"How many of you want to be party chair?" West asked the audience twice.
No one raised their hand or said a thing.
He knew exactly why no one raised their hand, sharing that the party chair is a controversial, unpopular seat to hold. He then praised and introduced the next speaker who is currently a party chair for Dallas County, Darlene Ewing.
Ewing started by talking about the importance of elections, the hard work that is put into them, and how elections have consequences – that she has seen much change throughout Dallas over the years because Democrats have won elections. She then went into the challenges that are and can potentially weaken the Democratic Party: voter ID and Democratic challengers in the primary.
"[Democratic candidates] are weakening our party in the primary," Ewing said, highlighting that campaign resources should be expended in the general election where it matters most – a theme that would resonate throughout the rest of the event.
"Let's talk about Craig [Watkins]. He won in the election by 5,000 votes. [Because voter ID can lessen the number of eligible voters], voter ID alone can cost us the DA," Ewing said in a stern, passionate voice.
Dallas County Commissioner John Wiley Price then took the stage and seconded much of what Farrar-Myers and Ewing said about how the party might improve or be weakened.
Next, attorney DeMetria Sampson fervently carried forward the same theme.
"I don't have the desire to win the battle in the primary and lose the war in November," Sampson declared.