Fidelity: A love letter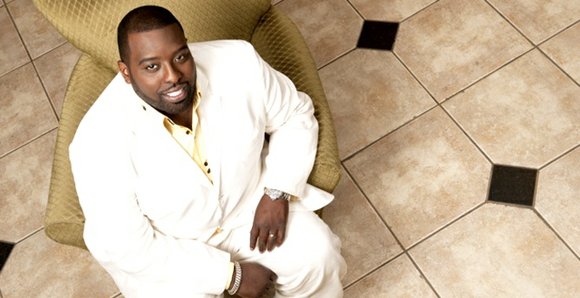 The Dallas Examiner
Fidelity, the latest release by gospel artist Desmond Pringle, has been getting quite a bit of deserved attention. Produced by the Grammy Award-winner Cedric Thompson, Fidelity is No. 48 on the gospel Billboard album chart while the single Can't Even Imagine debuted at No. 24 earlier in the year.
Pringle, who once appeared on the Space Jam soundtrack, backed up R. Kelly on I Believe I Can Fly, and is noted for his "golden tenor" voice, gives all of the glory to God.
He described the CD as a true album despite it not being a traditional vinyl record, explaining the collection of songs as "a continual thought."
As Pringle stated, "… I can't even imagine," emphasis on the "I," Fidelity is his creation and reflection of his faith in that which is Godly.
"Regardless of life's challenges and changes, God is faithful, and the conditions of the world do not affect His word," Pringle stated in a previous message to the media. "I have confidence in His competence to be God in our lives no matter what and I want the listener to receive that message from this CD."
The CD itself starts out with a bang. Until It Rains is fast and upbeat, featuring a modern and swinging backing choir with plenty of brass and electronic instrumentation. The track is enthusiastic, joy-filled praise.
The next song, Can't Even Imagine, opens as the audible opposite of the first. It launches quietly with Pringle singing alone with minimal accompanying music, as he privately reflects upon his relationship with God.
As the song continues, a female voice joins in, and the track becomes reminiscent of Endless Love for the church crowd. As the song progresses, the music grows, and a choir is once again brought in.
Pringle explained that the song "… tells the message 'I can't even imagine life without God.'"
The aural experience of the song is similar to a rose blooming, from bud to flower, as Pringle expresses his happiness and gratitude in his faith walk through the expanding wall of sound.
Unmerited Favor is another standout. Once more, it's just Pringle and a piano at first, with a light percussion track brought in later, then the choral builds up. His vocal range especially stands out here, with his velvety voice hitting some of his highest and most sustained musical punctuations on the album.
Command Your Morning begins with a fun, slightly blues-tinged piano introduction meant to hook listeners.
Nip It in the Blood opens with some electronic funk and really has a swaying rhythm to it. It's an unexpected sound on the album, but a lively and delightful change.
Perhaps the major drawback on the CD is that the form the music takes does have some predictability to it. With exceptions here and there, like the aforementioned Nip It in the Blood, for the most part Fidelity has two ways it delivers music to the listener: big or small then growing big. The major choir moments sound magnificent; meanwhile, some of the songs that start smaller could have stayed smaller and still delivered quite an impact without losing their emotional power.
A couple of tracks here and there, while arranged well and sounding great, could also be more individual and smaller in scale. Starting small and staying small, more ballad-like, could have worked just as well for songs such as Can't Even Imagine – which would have added a variety of style to the overall body of work.
The song entitled Nip It in the Blood (Prelude) does this magnificently and may leave some listeners wanting to hear more such ballads from Pringle.
Unfortunately the eponymous title track, while one of those rare solo tracks, comes off more as generic and routine than heartfelt and authentic.
Yet, in predictability, there is comfort. As a gospel singer-songwriter, comfort is as much what Pringle wants to deliver to his audience as is hope, enlightenment and pure entertainment. Fidelity is a love letter about one man's faith to his Creator, as well as to fans of modern gospel music wishing to hear something with both power and sweetness.
The work as a whole is vigorously uplifting and could be a great addition to a listener's home collection or the contemporary music ministry of any church.