KwanzaaFest ... It's on!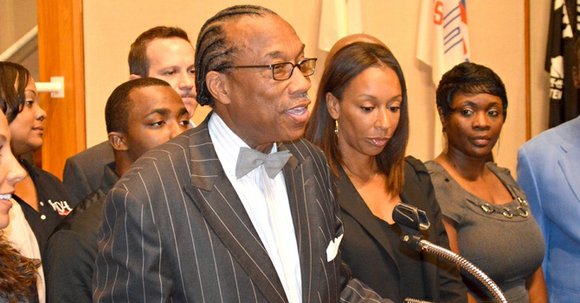 "Unfortunately, last several years at KwanzaaFest, there have been individuals younger than the age of 14 who have been discovered with HIV," he revealed.
Price expressed that when community members cannot afford health care testing, the wellness component at events such as KwanzaaFest are an absolute necessity for improved public health.
"You know, being from Dallas, this is a staple in our community. You can't have December without having KwanzaaFest," expressed Lady Jade, as she emphasized the benefit of the health screenings, noting that many people wait a year for the festival and the opportunity to obtain free testing since they can't afford health care.
"It's priority. We need it so bad. Dallas needs this so bad," she said.
Although the financial need will be met for this year's festival, it was mentioned that volunteers are still welcome and encouraged to step forward. Price was enthusiastic about bringing more of the community aboard.
"All they have to do is contact my office, contact my website, and that's not a problem," he said. "I mean, this is for the community. They can contact me at 214-653-6671."
Ultimately, Price was optimistic about the upcoming event, stating that the interest is as intense as it has always been.
"We think this is going to be the largest KwanzaaFest we've ever had."