Living fearlessly
The reopening of the civil rights era's cold cases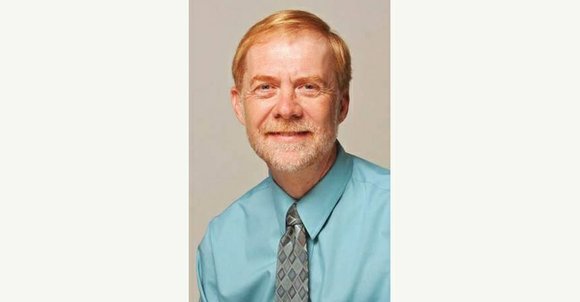 Mitchell added that when Beckwith spotted him in the courtroom during the trial, Beckwith uttered, "When he [Mitchell] dies, he's going to Africa."
The next case Mitchell investigated was that of Vernon Dahmer, a Mississippi civil rights worker who led voter registration drives for African Americans. In 1966, a group of Klansmen firebombed his house. As his family escaped safely out of a window, Dahmer grabbed his shotgun, ran to the front of the house, and started shooting back at the mob. He suffered severe burns from his waist up before he could escape, and died the next day.
Klansman Samuel Bowers, who had ordered Dahmer's murder, was brought to trial five times for the killing. The first four trials ended with hung juries in 1968 and 1969. Billy Roy Pitts, another Klansman involved in Dahmer's killing, pleaded guilty to murder and first-degree arson when he served as a witness in the trials of other Klansman involved in the raid. He was convicted in 1968 and received a life sentence.
In 1998, Mitchell wrote an article that Pitts still had not served his sentence. As a result of the article, Mississippi police issued a warrant for Pitt's arrest. Pitts eventually turned himself in, and that led to the arrest of Bowers.
Bowers underwent trial for the fifth time, and Pitts testified against him. He was later convicted and sentenced to life in prison. Mitchell said that after the trial he learned that Bowers had also ordered the murders of James Chaney, Andrew Goodman and Michael Schwerner – three civil rights workers who helped to register Black voters in Mississippi during the summer of 1964.
Moreover, Mitchell wrote articles that eventually led to the conviction and imprisonment of Klansman Edgar Ray Killen, who was also involved in the killings of the three civil rights workers. His other writings produced the same effect for Klansman Bobby Cherry, who participated in the 16th Street Baptist Church bombing in Birmingham that killed four little girls, and Klansman James Ford Seale, who took part in the kidnapping and murder of two young African American men in Mississippi.
While reporting on these cases, Mitchell faced many challenges.
"I had probably dozens of threats. I've certainly had people in my workplace oppose me. I had a lot of people in the community [and] people I know say, 'Why don't you give this up? This happened a long time ago. You're just going to stir up bad feelings,'" he said.
On top of that, Mitchell had received threats from Klansmen. One Klansman said that he was going to slit his throat. Another told him that he knew where Mitchell and his family lived. However, despite these challenges, Mitchell persevered. He explained that his experience has taught him to live fearlessly.
"Living fearlessly is not about living without fear. Living fearlessly is about standing up for what's right," Mitchell said.
He conveyed that crimes of racial violence still occur. He noted the 2011 murder of James C. Anderson, a 49-year-old African American automobile worker who lived in Jackson and was mobbed and killed by a group of White teenagers.